The AI race has spawned the apparent need for companies to acquire individuals that have skills with artificial intelligence systems, with some companies paying hundreds of thousands of dollars per year to people that can confidently teach other individuals how to effectively use the software.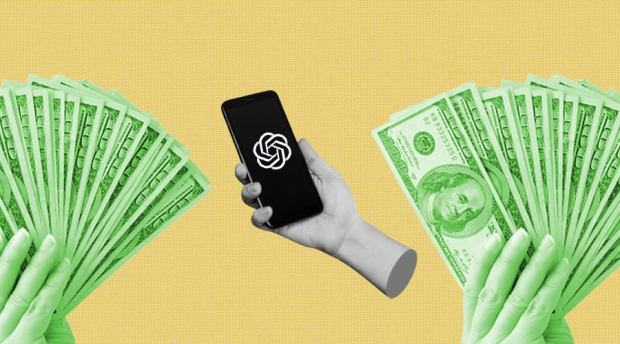 It's no surprise that the rush to develop the most advanced artificial intelligence system has created the need for individuals capable of teaching company employees how to leverage these systems to their advantage properly. A new report from Bloomberg outlines new positions under a "prompt engineer", which are people that are very good at getting chatbots such as ChatGPT or Bing Chat to respond with the desired answer to a problem. Essentially, these people are good at asking the AI the right questions to generate the best answers.
Individuals capable of this are becoming extremely valuable as companies around the world watch closely at the emergence of AI and ponder how it will impact their industry and how they can best position themselves to adapt to it. Individuals capable of teaching other people how to use these systems effectively are very valuable to these companies.
For example, Albert Phelps, a prompt engineer at a subsidiary of the Accenture consultancy firm in the UK, said that his job on any given day includes generating about five different prompts and interacting as many as 50 times with a large language model such as the underlying software running ChatGPT. Demand has even spread to the freelance market, where freelance prompt engineers are promoting their services for as much as $10 per prompt. Prices typically range between $3 and $10 per prompt.
However, prompt writing skills can generate even more income, with salaries typically beginning at $50,000 per year and going as high as $360,000 per year in the UK. Notably, Mark Standen, the owner of an AI, automation, and machine learning staffing business in the UK and Ireland, said that good prompt engineers can "name their price" and that, as a whole, prompt engineers is "probably the fastest-moving IT market I've worked in for 25 years."
At the moment, its unclear if the recent massive popularity of AI through the emergence of the company-fueled AI race has created a bubble around AI positions. We simply don't know how long the AI race will be or any of the bumps on the road ahead, which leads to some speculation that AI positions such as 'prompt engineer' may be shortlived within a bubble that will soon pop. Ultimately, no one knows, but getting paid hundreds of thousands of dollars to talk to an AI is always good.