In June, a gold miner made a shocking discovery in Yukon, Canada, as the digger found the remains of a woolly baby mammoth incased in permafrost.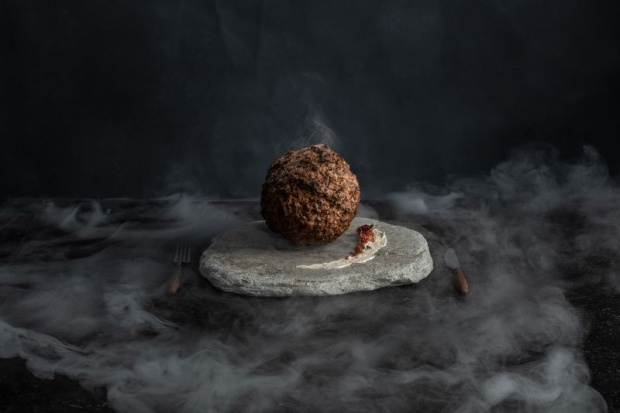 This woolly baby mammoth is one of many mammoths that have been found encased in permafrost, which has preserved their skin, fur, and tissue for thousands of years. From these carcasses, researchers are able to extract the DNA sequence of the mammoth, which can then be combined with other animal DNA sequences. Australian cultured meat startup, Vow, did this very thing, with the company announcing the creation of woolly mammoth meatballs, made using the DNA sequence of one of the biggest animals to walk the Earth.
A new report from CNN has revealed the team made the meatballs as a publicity stunt to draw attention to the potential of lab-grown or cultured meat, and it is a cruelty-free alternative to typically sourced meat. The idea behind the implementation of the mammoth meatballs is more symbolic, if anything, as its creators want it to be viewed as an important part of the wildlife that has been lost and for humans to reconsider how they are sourcing their food.
"We need to start rethinking how we get our food. My biggest hope for this project is... that a lot more people across the world begin to hear about cultured meat," James Ryall, Vow's chief scientific officer.
So, how did this even happen? The company explains that Vow scientists obtained a mammoth DNA sequence for myoglobin, which is a skeletal muscle protein found in mammals, and then filled in the remaining vacant places in the DNA sequence with elephant DNA. Next, the researchers inserted the mammoth myoglobin sequence into the stem cells of a muscle from a sheep. That was then left for several weeks as the cells grew into 400 grams of mammoth meat.
While you may be thinking that since the mammoth DNA was added to stem cells from a sheep, then the meatball would mostly consist of lamb. However, the researchers explained that the meat is mostly mammoth as the color of the sheep muscle cells changed. Furthermore, if you were wondering if mammoth meat was available to buy - it's not, and for a good reason.
Vow scientists explained that since the meat contains a mammoth protein that hasn't existed for 5,000 years, it's very risky to consume it as humans could develop a severe allergic reaction. For the aforementioned reason, and Vow scientists admitting they have no idea about the safety profile of this particular product, the company won't be making it available for purchase.
"I've got no idea what the potential allergenicity might be of this particular protein. It's not going to go up for sale, because we've got no idea about the safety profile of this particular product," Ryall.
In other news, NASA and the European Space Agency's (ESA) Hubble Space Telescope has snapped yet another jaw-dropping image. If you want to check out that image, visit the link below.