Valve's portable PC, the Steam Deck, is celebrating its first birthday, and with that, it looks like all Steam Deck models are finally going on sale. This is the first time the popular handheld has gone on sale since launching, with the deal on offer in all regions where the Steam Deck is currently being sold.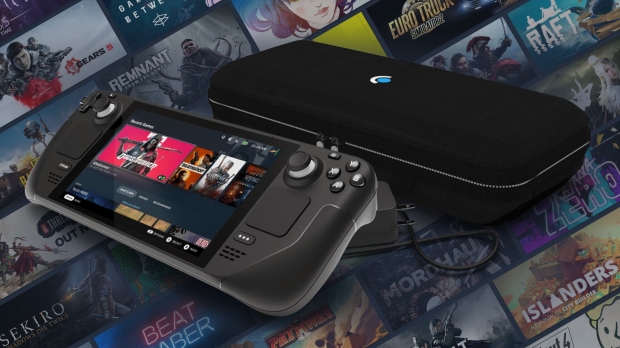 This means you can get a Steam Deck for 10% off in the US, which means the entry-level Steam Deck 64G is available for USD 359.10 (down from USD 399.00), the Steam Deck 256GB is available for USD 476.10 (down from USD 529.00), and the flagship Steam Deck 512GB available for USD 584.10 (down from 649.00).
With the Steam Deck recently expanding its global reach to markets like Japan, Korea, and Hong Kong, the 10% birthday discount applies in these regions too. So, if you've been eyeing a Steam Deck, now's the time to pounce - as the deal expires on March 23 at 10 am PT.
The deal coincides with the big Steam Spring Sale, which is currently running, so you can also pick up some games at a discount.
Valve has also released a little Happy Birthday Steam Deck video featuring a special guest appearance by Gabe Newell.
The Steam Deck has been a massive success for Valve, and that's one of the reasons why it hasn't officially made its way to all markets (being in Australia, the only way I can get a Steam Deck is to go the import non-discount route). It has been a top seller for Valve and has seen a steady stream of support regarding updates and new features. There's even word that a next-gen Steam Deck is currently in development that will come with a "significant bump in horsepower."