Apple is testing a new look for the TV app on the Mac, and it's going to bring some much-needed changes to how the app works.
The latest macOS 13.3 beta includes the revamped TV app, but you can't test it yourself. In fact, Apple appears to have hidden the new app and it's only by digging into the code and stealthily enabling it that 9to5Mac is able to report on the changes.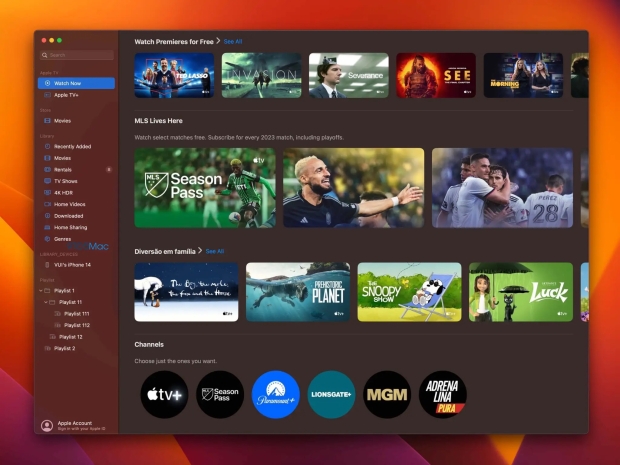 The main change that people will notice when this newly updated TV app ships is the addition of a new sidebar that provides quick and easy access to a number of features and content types that might otherwise be somewhat hidden.
The new sidebar includes an Apple TV section that includes sub-sections for Watch Now as well as Apple TV+. Beyond that, there is also quick access to any Apple TV Channels that you might be subscribed to.
Next, you'll find sections for the iTunes store, your library of content including TV shows and movies, and more. It's all much easier to access and navigate than the current Apple TV app on the Mac and is similar to the improved app available on the iPad.
Unfortunately, it isn't clear when Apple intends to make this updated TV app available. The fact that it isn't offered to everyone in the latest macOS 13.3 beta might suggest that it isn't going to ship in this update once it's released to the public. Instead, it's likely to debut in a future macOS 13.4 or later beta, but we'll just have to stand by and see how things pan out in the future.