NVIDIA's most recent WHQL-certified GeForce Game Ready Driver 531.18 featured a bug that would cause a 10% spike in CPU usage when closing games, which we reported here. NVIDIA was made aware of the issue fairly quickly, in addition to adding "Higher CPU usage from NVIDIA Container might be observed after exiting a game" to the known issues list.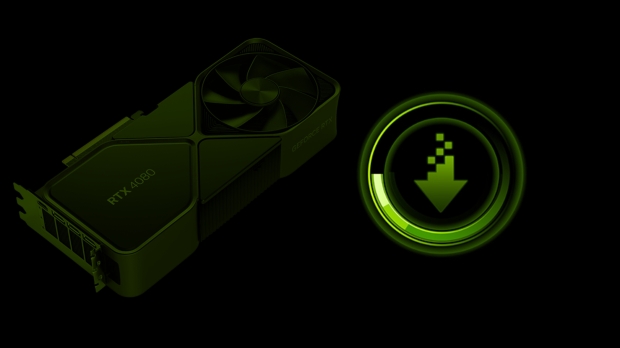 NVIDIA also released a hotfix within a few days, which was great to see - but as GeForce Game Ready Driver 531.26 was a beta release, it wasn't pushed out to the wider GeForce audience as part of GeForce Experience or the usual official driver download locations. That's changed as NVIDIA has pushed out the official NVIDIA GeForce Game Ready Driver 531.29 WHQL drivers for all GeForce GPU owners.
It resolves the CPU usage issue but also resolves stability issues with Adobe applications. That said, one new issue related to HDR looks to have been added to the list, where turning the effect on and off can cause issues like crashing when a non-native resolution is being used. Plus, it looks like game-specific issues that cropped up with GeForce Game Ready Driver 531.18 for Hogwarts Legacy and Assassin's Creed Origins (which are fairly old now) are still being worked on.
No doubt NVIDIA pushed WHQL-certified GeForce Game Ready Driver 531.29 out ahead of schedule to get on top of the CPU issue. We'll probably see another official driver release soon, with big releases like the Resident Evil 4 remake on the horizon.
You can grab the desktop version directly here, and the mobile/laptop version here - as .exe files.
Here's the changelog.
Fixed Issues
Higher CPU usage from NVIDIA Container might be observed after exiting a game (4007208)

Stability issues may be observed, particularly laptops with GeForce GTX 10/MX250/350 series GPUs (4008527)

Adobe application stability issues using 531.18 (4009055)(4008751)
Known Issues
Toggling HDR on and off in-game causes game stability issues when non-native resolution is used. (3624030)

The monitor may briefly flicker on waking from display sleep if DSR/DLDSR is enabled. (3592260)

[Halo Wars 2] In-game foliage is larger in size than average and displays constant flickering (3888343)

[GeForce RTX 4090] Watch Dogs 2 may display flickering when staring at the sky (3858016)

[Hogwarts Legacy] Black Screen/Hang on Launch at Shader Compilation Screen using Driver 531.18 (4012825) Workaround: Close and relaunch the game.

Applying GeForce Experience Freestyle filters cause games to crash (4008945)

Assassin's Creed Origins stability issues using 531.18 (4008770)
Package Contents
HD Audio Driver - 1.3.40.14

NVIDIA PhysX System Software - 9.21.0713

GeForce Experience - 3.27.0.112

CUDA - 12.1

DCH NVIDIA Control Panel - 8.1.963.0