Researchers have a few different theories on how water became an abundant resource on Earth. A large portion of scientists point to icy comets or asteroids colliding with Earth's surface and melting, but how did those objects first obtain water?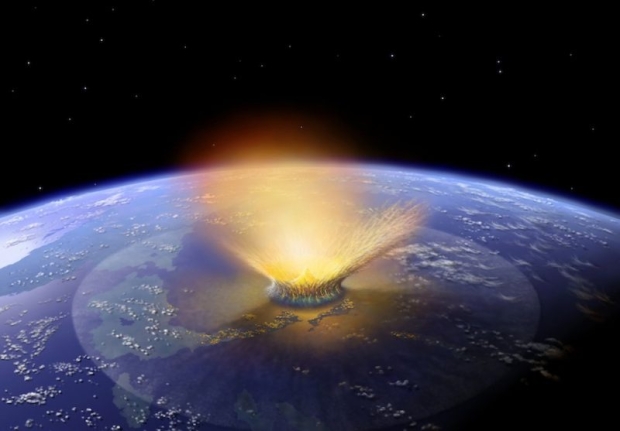 Astronomers have identified a water cloud floating through deep space at an approximate distance of 1,300 light-years from Earth within the constellation Orion. According to reports, it's expected to teach scientists about star formation, the origin of water in the solar system, and by extension, how water arrived on Earth. A new paper published in Nature states that the water in the cloud is the same as the water on Earth, but it also contains heavy water.
Heavy water is 10.6% denser than regular water and has a very similar chemical formula. Regular water, H20, contains two hydrogen atoms and one oxygen atom, while heavy water, D20, contains two atoms of deuterium and one oxygen. The reason for it being "heavy" can be attributed to the deuterium containing one neutron and a proton in its nucleus, which only contains one proton.
Researchers behind the paper outline the benefits of determining how much water is contained within the cloud, as it would lead to a greater understanding of planet formation. The astronomers explain that water is a fundamental molecule in the star and planet formation process and acts as a catalyst in the growth of solid martial within star/planet-forming disks.
The aftermath of planet formations can lead to the creation of comets, and the team further explains that they have provided evidence that disks inherit water from this water cloud, which eventually becomes incorporated into large icy bodies such as comets post-planet formation.
Essentially, astronomers are interested in observing the process between water within a protoplanetary disk, the formation of the planet, and the creation of the comet. A greater understanding of each of these steps will lead to a better understanding of Earth's water and how some comets have a greater concentration of water ice than others.
In other news, an artificial intelligence has apologized for killing most of humanity in an art exhibition, while Microsoft has revealed that OpenAI's next upgrade for the technology powering popular AI tool ChatGPT will enable users to turn text into video. Additionally, NASA has released a new image snapped by the famous Hubble Space Telescope, and it's breathtaking. If you are interested in reading more about any of those stories, check out the below links.