NASA has published a new image captured by its famous Hubble Space Telescope, which has been in service for more than 30 years.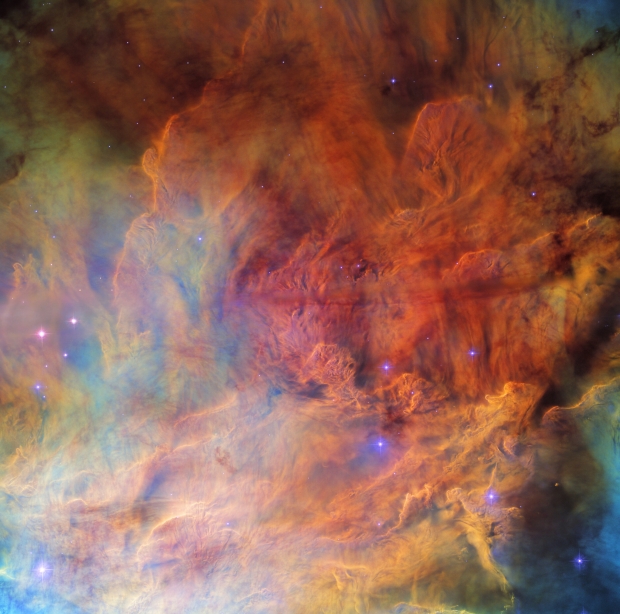 Hubble has honed its sensitive instruments on what NASA calls NGC-6530, which is an open cluster that contains several hundred thousand stars. This open cluster is approximately 4350 light-years away from Earth and resides in the constellation Sagittarius. Notably, the image showcases just a portion of NGC-6530, which is sitting within an even larger nebula called the Lagoon Nebula.
The European Space Agency (ESA), which joint-operates Hubble with NASA, explains the Lagoon Nebula is a large interstellar cloud that is made up of gas and dust. The discovery of NGC-6530 came while astronomers were searching the Lagoon Nebula for proplyds, which is a type of protoplanetary disk that forms around a newborn star. Furthermore, newborn stars begin as a convergence of gas and dust that eventually collapses inwards after forming a somewhat of a blob shape.
This blob of gas and dust then flattens out into a disk shape, and over billions of years, the disk turns can turn into a planet. The rough process just outlined is how all solar systems, including our own solar system, form. Researchers were looking for these newborn protoplanetary disks as studying them will unlock more knowledge on the formation of all solar systems, including our own.
"Astronomers investigated NGC 6530 using Hubble's Advanced Camera for Surveys and Wide Field Planetary Camera 2. They scoured the region in the hope of finding new examples of proplyds, a particular class of illuminated protoplanetary discs surrounding newborn stars. The vast majority of proplyds have been found in only one region, the nearby Orion Nebula. This makes understanding their origin and lifetimes in other astronomical environments challenging," explains the ESA.