Sony believes the PlayStation 5 will sell over 60 million consoles throughout its lifespan.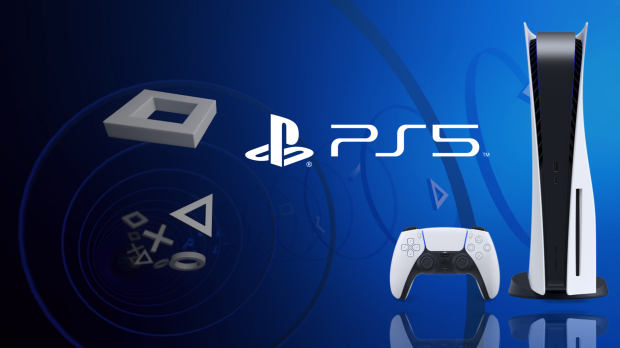 With 32.1 million shipments to date, the PlayStation 5 is off to a great start considering its supply issues. Sony management expects to at least double that figure in the coming years as the company ramps up production and manufacturing of the system.
Could the PS5 outsell the PS5? It's hard to say, but the PS5 still has not shipped as much as the PS4 did in launch-aligned sales; figures show that the PS4 achieved 37.9 million shipments in its first nine quarters, as compared to the PS5's 32.1 million. Sony hasn't commented on whether or not the PS5 will beat the PS4, but the company is confident its newer PlayStation could beat 60 million sales.
"I think we have a good chance to exceed 60 million units, and as you may know, we sold more than 100 million units in the era of the PS4," Sony Corp. President and COO Hiroki Totoki said in a recent Morgan Stanley tech conference.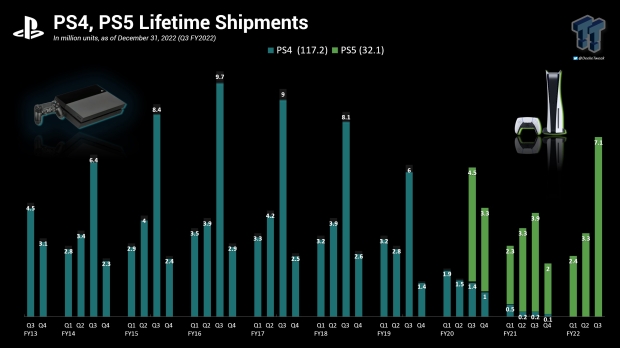 Totoki continues by underlining how the PS4's userbase could eventually move over to the PS5, and that Sony has achieved high user acquisition with its new system.
"We have extremely loyal users on PS4 [that could move to PS5]. We have build the PS5 to deliver a better user experience and surprisingly, current proportions for the PS5 show that 30% of PS5 owners do not have a PS4. We have captured new user acquisition with PS5. That provides us with a good potential with the PS5's ecosystem expansion and increased penetration.

"We also bring our first-party titles to the PC platform as well as mobile platforms, and this provides the great opportunity to increase our MAUs in the future."
Totoki was asked when PlayStation 5 will peak. Console generations typically see hardware peak in the fourth year after launch, and software will peak in the fifth year. However, COVID-19 has disrupted the market and redefined what a console gen actually is.
When will the PS5 peak? Totoki doesn't know for sure, but he does say that Sony expects to "continuously sell" the PS5 after the system's fourth year on the market.
"I'm not going to predict when hardware units will peak. But I really hope that we continuously sell PS5 even beyond the fourth year of launch. That is our hope and expectation. Hardware penetration on the PS5 is important, but increasing MAUs as I said before, will be executed by penetrating the PC and mobile platform.

"Complete with hardware sales, we can increase MAU. In that sense, rather than just hardware, MAUs are a very important KPI for now."