The power of AI in image generation is undeniable, and we've seen some remarkable strides in this space in recent months - with Stable Diffusion being one of the leaders. That said, the latest revelation sounds pretty incredible, as it could lead to a situation where AI can reconstruct accurate images based on your memories. It sounds like something from Cyberpunk 2077, except real.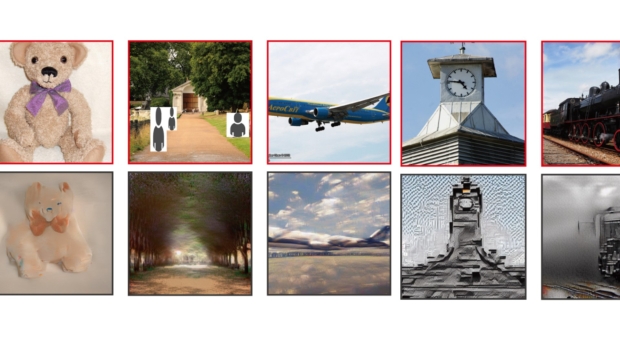 A new research paper from Yu Takagi and Shinji Nishimoto, from the Graduate School of Frontier Biosciences at Osaka University, outlines how it's possible to reconstruct high-resolution and accurate images from reading brain activity gained from fMRI signals "without the need for any additional training and fine-tuning of complex deep-learning models."
You can see some examples of image reconstruction above, with the presented images in the top row and the reconstructed images from brain waves in the bottom row. There's a definite dreamlike quality to the results, which is fascinating.
Granted, the images are only 512x512 in terms of resolution, but it's impressive nonetheless.
Previous studies in this field have used different generative models, but using the Stable Diffusion image generation model has resolved several limitations. Training complex models with limited samples is even more complicated when dealing with neuroscience. The use of AI in this way is groundbreaking and could pave the way for a future where memories can be recorded or even present a new form of art that complements someone's imagination.
If you want to learn more about the study, methodology, and findings, be sure to read the entire research paper (available in PDF here).