WhatsApp is reportedly working on an updated Android app that will make it right at home on tablets.
The current Android version of WhatsApp isn't optimized for use on tablets, especially larger ones. However, a new report has WhatsApp testing a new version with beta testers that would make use of a new two-pane interface.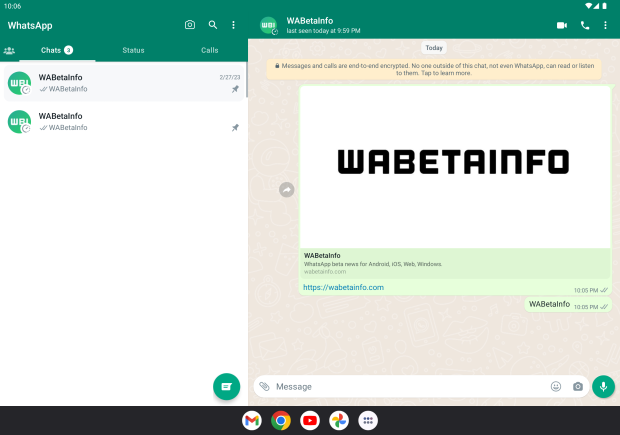 The new beta was first reported by WABetaInfo and is current;y being tested in beta form, but will likely be made available to the public in due course.
The current version of WhatsApp that can be downloaded today works in much the same way on a tablet as it does on a phone. Tapping a chat for example will see it open full-screen, something that doesn't make a lot of sense on a tablet in landscape mode.
That's all going to change, however. The latest beta includes a new look that splits the display into two panes. That way, tapping a chat means that it opens on the right side of the display, leaving the list of available chats untouched on the left. That makes much better use of the available display space and ensures a more modern experience that's akin to other messaging apps across tablets on multiple platforms.
There is currently no telling when WhatsApp will make this new beta available to everyone, but this new tablet-based interface can't come soon enough. WhatsApp is normally pretty good at taking features from beta to production, so we're hopeful that Android tablet owners will be able to take advantage of this new look sooner rather than later.