After months and months of hearing nothing about a new 24-inch iMac to replace the 2021 M1 model, a new report claims that Apple will now refresh it sooner rather than later.
Bloomberg's Mark Gurman, writing as part of the weekly Power On newsletter, says that Apple is hard at work getting an M3 version of the colorful computer ready for primetime. And the big release could be sooner than we had previously expected.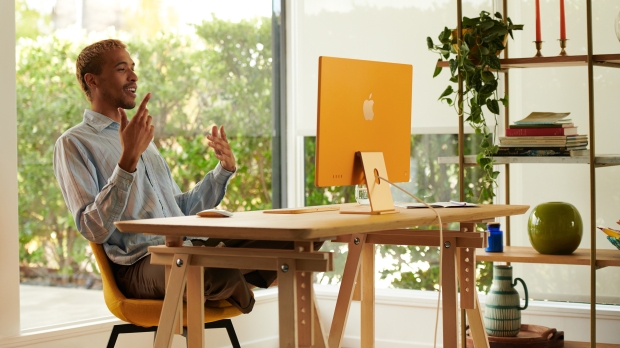 Gurman says that Apple is now testing an updated version of the current M1 iMac that looks the same and comes in the same colors. That also means that it will come in the same 24-inches screen size, too.
As for as specifications are concerned, Gurman believes that the new model will sport a new M3 chip which in turn means that the iMac will skip the M2 series entirely. He believes that makes sense given Apple's belief that the M2 is nothing more than a stop-gap chip, used while it prepares the M3.
The M3 chips will also likely be used in other Macs in the future and will be Apple's first based on the TSMC 3nm manufacturing process. The iPhone 15 will follow suit later this year, with the Pro models set to sport a 3nm A17 chip.
The move to a 3nm manufacturing process doesn't inherently mean for a faster chip, but it should ensure that the chips use less power and generate less heat when in use. That should then allow Apple to clock the chips higher for improved performance, while portable Macs can also expect to benefit from improved battery life.
As for the iMac, Gurman says that the new machine isn't yet ready for mass production and won't be for a few months yet. That means that a release to the world isn't likely until the second half of 2024.