Recently we reported on the alarming amount of data that a fresh install of Windows 11 sends to third parties, where it seems like Microsoft's latest OS is all about geo-tracking and telemetry and saying hello to Bing, Google, Steam, McAfee, and more before you do anything. That little deep dive, compared to Windows XP, was posted by The PC Security Channel on YouTube, and it didn't paint a flattering picture of the behind-the-scenes DNS traffic happening on Windows 11.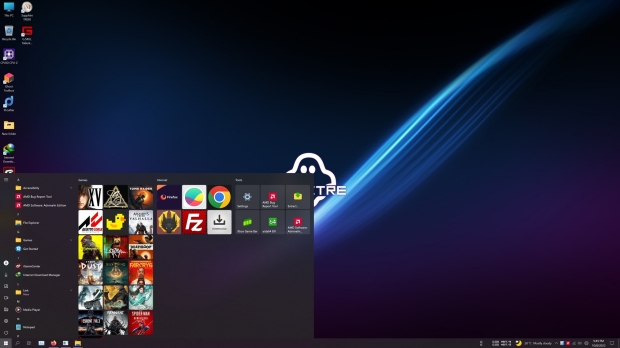 So, what if you want a version of Windows 11 without all the bloatware and telemetry and still be able to play PC Game Pass titles like Forza Horizon 5 and Gears of War? For that, there's Ghost Spectre Windows 11 - which covers Windows 11 version 22H2 SV2. Described as bloatware free with several custom optimizations for removing things like Windows Defender, OneDrive, the Action Centre, and all manner of telemetry - it's a stripped-back version of the OS that still supports PC gaming.
As per The PC Security Channel's latest video, it even manages to keep memory (RAM) usage down to an impressive 1GB. For comparison, my Windows 11 PC uses 20GB of memory simply because I've got a few browser windows open.
Ghost Spectre Windows 11 has its own custom setup with various options for how custom and light you want your Windows 11 install to be. The setup process we see looks a lot cleaner and simpler than the official process. Of course, we're talking about a third-party ISO available on the internet - so there's that. Still, the package is well thought out and powerful thanks to the Ghost Toolbox, which lets you choose what "bloatware" you want to enable.
You can check out Ghost Spectre Windows 11 22H2 SV2 here. And there's also a Windows 10 version.