Fujitsu preps 500GB 2.5" HDDs
MHZ2 BT Series - 4,200RPM.
Published Tue, Feb 26 2008 5:08 PM CST
|
Updated Tue, Nov 3 2020 12:38 PM CST
Fujitsu have just leveled up with Hitachi in terms of the world's largest 2.5" hard drive to hit the market. The new series of MHZ2 BT 2.5" hard disk drives come in a capacity of up to 500GB. Unfortunately as is the case with Hitachi's recently announced 500GB 2.5" drive, this one also appears to rely on three platters which makes its physical height a few mm higher than standard 2.5" drives; thus making it impossible to fit into some notebook chassis'.
The drives specs include a 4,200RPM spindle speed, 8MB buffer, 300MB/s Serial ATA interface, 12ms read seek time, 21dB noise out and a power consumption of 0.5W at idle/1.8W when reading or writing.
Fujitsu have said that they plan to roll out the MHZ2 BT series of drives into the market at the end of May.
For further details, head over to
Fujitsu's website
.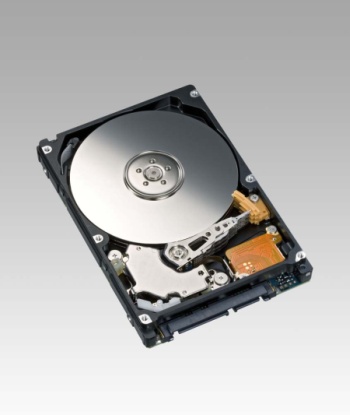 Tokyo, February 25, 2008 - Fujitsu Limited today announced the release of its new series of MHZ2 BT 2.5" hard disk drives with world-class capacity of up to 500 GB(1). Sales of the new series will begin at the end of May 2008.

The new series responds to the growing need for hard drives in the 2.5" form factor that can handle high-volume storage for such products as digital video recorders and external hard drives.

The MHZ2 BT series requires only 1.8 W of power for read and write operations, ranking it among the most power-efficient drives in its class. The series is one of many new products announced as part of Fujitsu's Green Policy Innovation program, unveiled in December 2007 to promote energy-efficient products and services as a way to help customers lower their ecological footprint.