Corsair has introduced new software for those with a taste for RGB lighting called iCUE Murals Lighting. It uses what's happening on the screen to create immersive lighting for your desktop, peripherals, and any RGB-powered lights in the room - in an easy-to-use interface. Corsair has partnered with Philips Hue and Nanoleaf, so you'll have direct control over wall panels, smart light bulbs, and more from within the powerful iCUE software.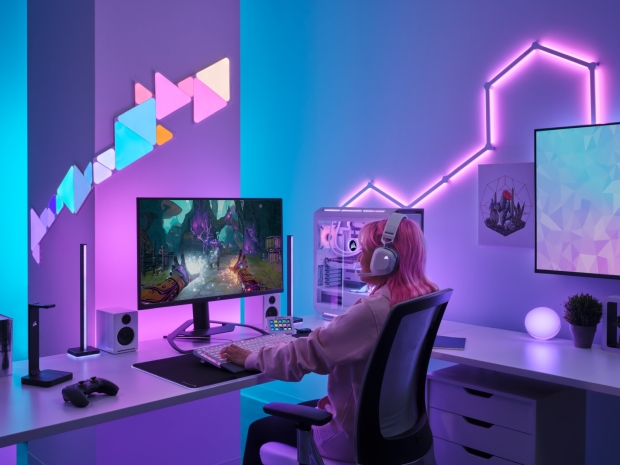 A fully decked-out example of the interface showcases everything from a keyboard to a mouse, desk mat, RGB lighting strips, Nanoleaf panels, and more, all arranged by the user to allow for easy and deep customization.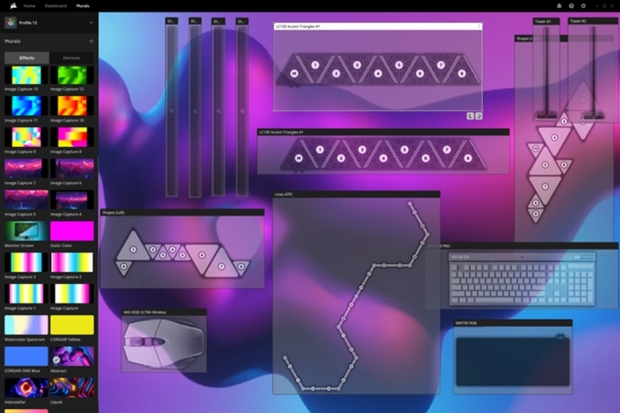 Combining all RGB lights within a single interface and powerful tools within the new Murals interface is undoubtedly impressive and a definite way to unify and get creative in a single space. It's fully interactive, and you can upload any image, GIF, or video to Murals and then intuitively place your RGB devices and lights over sections on-screen to create a new lighting setup. Some of the results in the images provided by Corsair look very impressive.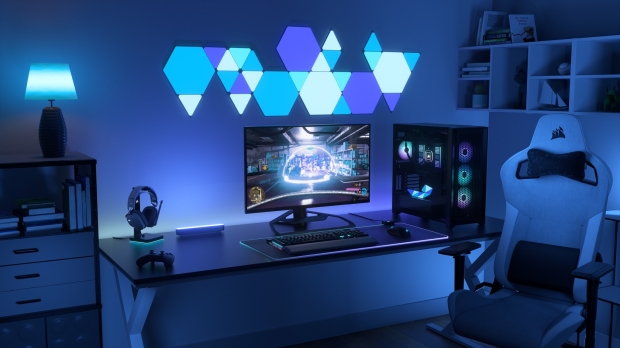 Corsair notes that the creation of Murals allows for an easy way to take an image or video and then use that as the basis to create a stunning RGB vista. It can even match games that are being played on-screen and in media in real-time for unique effects.
"We're thrilled to introduce iCUE Murals, a revolutionary leap in full-system interactive lighting control and personalization," said Thi La, President and COO of CORSAIR. "Our team has had a lot of fun with this software, and we have already seen some amazing room lighting setups from our community using Murals in beta. We can't wait to see what both newcomers and experienced users can do with Murals to create their unique lightscape."
Murals Lighting is available now in the latest version of the Corsair iCUE software.