Back in the day, graphics cards from 3dfx Interactive - namely those with the Voodoo name - were what you craved to play cutting-edge games like Quake and Unreal. And although the rise of GeForce and Radeon slowly overtook Voodoo as the PC gaming GPUs of choice, those that have a fondness for classic late-'90s PC games and tech will no doubt have fond memories of 3dfx hardware.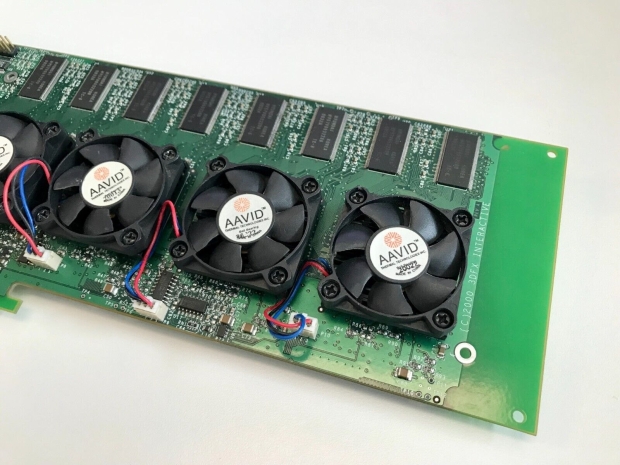 This makes this eBay listing for a Voodoo 5 6000 interesting because it was the last 'Voodoo' card from 3dfx and a product that never actually made it to market. One of the reasons it never did come out was its use of multiple chips and four 166 MHz VSA-100 processors, each with 32 MB of 166 MHz SDRAM. The Voodoo 5 6000 was going to be the first 128 MB graphics card, and according to reports, it went through various prototype stages with only test cards produced. This is why this for-real Voodoo 5 6000 (Rev 3700A) on eBay currently has a bid of USD 9,500.
As per the seller, gtastuntcrew302.
I've decided to part ways with my Voodoo 5 6000 rev 3700A. I wanted one of these cards for well over a decade and when I aquired this card it almost didn't even seem real.

I have come to the conclusion that this card just isn't the holy grail for me and that I have other pieces in my vintage hardware collection that simply mean more to me and will always mean more to me. This card has been considered to be the ultimate holy grail piece for most if not all 3DFX enthusiasts/collectors. Which is why I'm wanting to pass it on to someone that will truly view it as such and get that warm and special feeling for it. I wish to pass the card to someone that will care for it for years to come and preserve the history and significance this card holds in the world of 3D.
The Voodoo5 6000's 128MB of memory might seem quaint today, but back then, it proved to be a major issue for 3dfx in terms of power, with the AGP slot unable to give the card the juice it needed. Initial testing was done via an external power supply directly connected to the card, though the version here uses a Molex adapter.