EA has cancelled a new Titanfall singleplayer game in an effort to reduce spending and keep profits stable.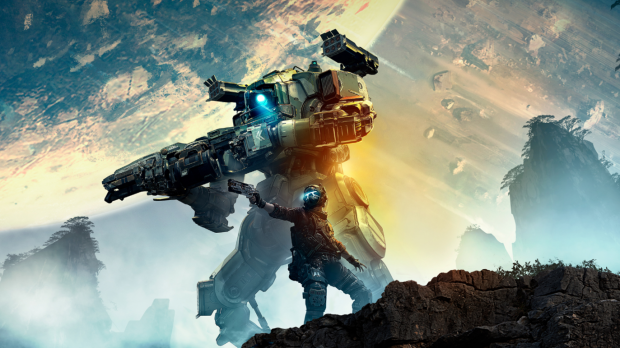 Following a $235 million reduction in holiday net bookings, Electronic Arts is tightening its belt so it can navigate the current volatile market with a more lean frame. The publisher announced that a new cost reduction plan was instituted during the holiday quarter that is expected to reduce spending by up to $140 million in the second half of the year.
EA management was vague on exact details of its new plan, but it didn't take long to realize where the savings would come from. The publisher is slashing its production spending to help stabilize revenues against costs. EA has cancelled three games altogether, including two mobile games like Apex Legends Mobile and Battlefield Mobile. EA is also apparently shutting down the Industrial Toys studio that worked on the Battlefield mobile game. EA executives say that both Apex and Battlefield Mobile will be rebooted.
"The game I've been working on for almost 3 years got canceled out of nowhere today, and my entire studio is shutting down," Industrial Toys developer Dan Lima said on Twitter.
The third cancelled project has caused lots of grief among gamers. Sources have told Bloomberg's Jason Schreier that EA was working on a singleplayer Titanfall/Apex game codenamed Titanfall Legends. The game was originally being led by Mohammad Alavi, who left EA in 2022, and would have been set in the joint universe shared by Titanfall and Apex Legends.
Bloomberg also reports that Titanfall Legends had 50 people working on it and those people will be re-assigned or potentially laid off.
Back in 2021, Respawn Entertainment assured fans that the Titanfall franchise would continue:
"Rest assured, Titanfall is core to Respawn's DNA and this incredible universe will continue. Today in Titanfall 2 and Apex Legends, and in the future.

"This franchise is a north star for the caliber of experiences we will continue to create here at Respawn."
Respawn has also been very busy. Back in March 2022, we reported that the studio had both a new IP and a new first-person shooter in development.
There were no other game cancellations discussed in the earnings call, and EA did not mention anything about BioWare's new projects.
"During the quarter, we took measured action to reduce our expenses, and we continue to exercise cost discipline, further focusing our investments in key areas of growth. As we navigate the short term, we remain focused on what fuels our business, delivering high-quality entertainment and driving strong engagement across our global work," EA CEO Andrew Wilson said in the Q3 call.