CES 2023 - Intel's new lineup of mobile processors includes 32 different SKUs with varying performance aimed at particular segments, but its Intel Core i9-13980HX takes the mantle as the "world's fastest mobile processor" with up to 5.6GHz speeds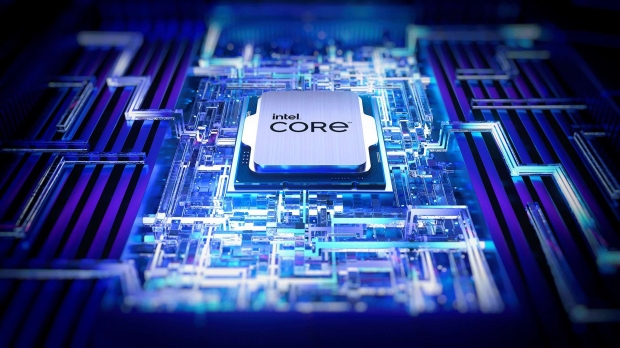 Intel's CES presence was a resounding call to arms against its competitors. Intel announced a staggering amount of 13th Gen hybrid architecture processors at CES with 32 chips in total spread across four different processor series including a new peak HX Series.
The pinnacle of HX Series is the Intel Core i9-13980HX that offers "extreme performance" with a whopping 24-core processor with 32-threads that is capable of hitting a blazing-fast 5.6GHz, complete with 36MB of cache for better in-game perf and higher FPS.
The HX platform features support for DDR5-5600 (as well as DDR4-3200) and 128GB of RAM memory, XMP 3.0 overclocking, PCIe Gen5 x16 IO support, and on a processor level it features 24-cores with 8-Performance cores complemented by 16-Efficiency cores.
Intel's 13th Gen mobile processors include four series:
HX-Series - Extreme performance for gaming laptops and mobile workstations (tops out at 24-core, 32-thread i9-13980HX at 5.6GHz Turbo)
H-Series - Enthusiast laptops (tops out at 14-core, 20-thread i9-13900HK at 5.4GHz Turbo)
P-Series - Performance-driven thin and light laptops (tops at out 14-core, 20-thread i7 1370P at 5.2GHz Turbo)
U-Series - Modern thin and light laptops (Tops out at 10-core, 14-thread i7-1365U at 5.2GHz Turbo)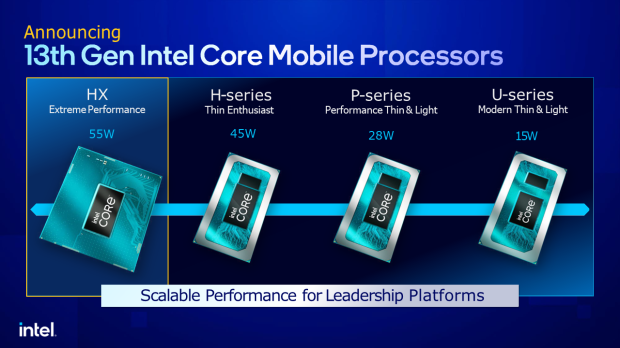 Check below for slides from the press deck on each platform's specs, and for more information on Intel's full CES lineup click here.