When will the Microsoft-Activision merger finally be over? Possibly not until 2024.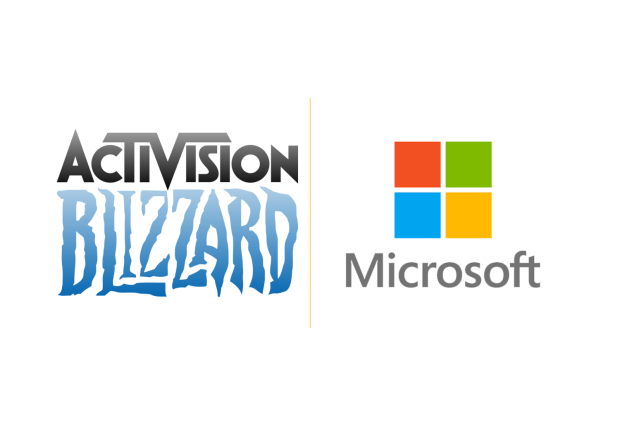 The $68.7 billion Microsoft-Activision merger has become everyday news. The proceedings just keep developing and there's always something to report on, whether it's interesting info and claims in regulatory documents or announcements from the companies themselves. We've done our diligence to keep up to date on merger reports with our ever-growing merger coverage which can be found here.
Regulators around the world are currently scrutinizing the merger in an effort to determine if it's anti-competitive. So far there have been four jurisdictions that have approved the merger, namely those that are not meaningful contributors to any of the Big 3's earnings (Sony, Microsoft, Nintendo) nor Activision Blizzard King's earnings. The four regions that have approved the Microsoft-Activision merger include Chile, Brazil, Saudi Arabia, and Serbia.
The general consensus is that the merger needs clearance in four major regions before it can effectively pass: the Federal Trade Commission (FTC) in the United States, the European Commission (EC) in the European Union, the Competition and Markets Authority (CMA) in the United Kingdom, and the State Administration for Market Regulation (SAMR) in China.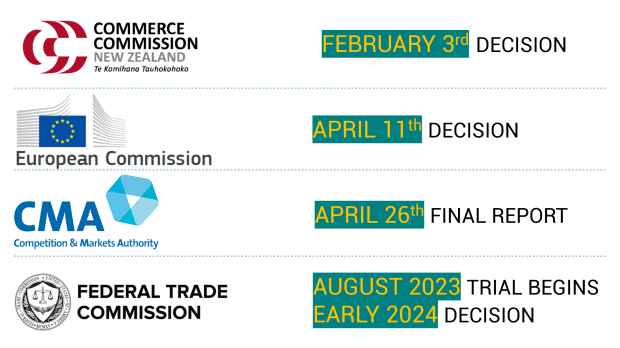 Thanks to an excellent post from ResetERA user Idas, who is an antitrust lawyer, we have a calendar of deadlines for specific regulators. Note that the dates can typically be extended so this is mostly a baseline:
Federal Trade Commission (United States) - Administrative hearing begins August 2023, decision could be made in 2024

European Commission (Europe) - April 11, 2023

Competition for Markets Authority (UK) - April 26, 2023

State Administration for Market Regulation (China) - April - May 2023

Competition Commission (South Africa) - Q1 2023

South Korea - Q1 2023

Turkey - Q1 2023

New Zealand - February 3, 2023

Australia - In Phase 2, regulators need more information