The FTC has set the first pretrial conference for its administrative lawsuit against the Microsoft-Activision merger.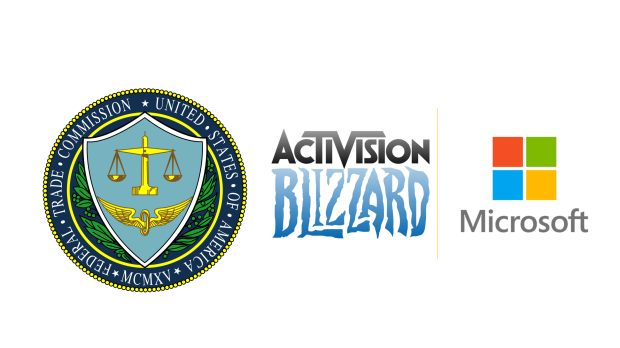 The United States Federal Trade Commission recently announced that it opposes the Microsoft-Activision merger, and has filed an official administrative complaint against the proposed $68.7 billion buyout. The regulators pose that the merger would give Microsoft an unfair advantage over its competitors, namely Sony, which is named as Microsoft's single competitor in the newly-created "high-performance console" market. Microsoft has formally opposed the FTC's complaint and is prepared to go to court to defend itself against regulators.
Rather than challenging the deal in federal court, the FTC will bring the merger to an internal administrative judge in what could end up being a long trial. The judge in the case, Chief Administrative Law Judge D. Michael Chappell, has now ordered a prehearing scheduling conference to lay out the timings of the trial itself. The prehearing scheduling conference will be held tomorrow, January 3 at 3PM EST and is open to the public (see information below).
This meeting will essentially reveal the entire schedule of the case. Dallas antitrust litigator William M. Katz, Jr. notes that this trial process could take some time. The first phase of these cases usually involves a multi-month "evidentiary" period where both sides present their evidence, information, and testimony.
"Usually what ends up happening is there's an evidentiary hearing set for eight months after the complaint is filed, which is kind of like the trial," Katz told website SuperLaywers.
"During that eight-month period, you engage in pre-trial proceedings, like the typical discovery process. There's document production, you have depositions, and things like that. You have the ability to file motions to dismiss or motions for summary decision, which is like motions for summary judgment. But the unique thing about this process is that the administrative law judge is going to be the person presiding over this evidentiary hearing."
Prehearing Scheduling Conference: Microsoft Corp. et al.

Tuesday, January 3, 2023 | 3:00PM - 3:30PM

Event Description

Hearing In the Matter of Microsoft Corp. et al., Docket No. 9412. All proceedings are VIRTUAL and Open to the Public.

Dial-in number: 844-291-5494 (US-Toll-Free)

Access Code: 4563105