NASA confirms its perfectly on track to collide into an asteroid soon
NASA has said that its DART team has confirmed the orbit of the asteroid Dimorphos, locking in the trajectory of the DART spacecraft that's ready for colli.
Published Aug 29, 2022 5:22 AM CDT
|
Updated Wed, Sep 21 2022 1:26 PM CDT
1 minute & 41 seconds read time
NASA has confirmed that its DART spacecraft is on the right path to colliding with a large asteroid called Dimorphos, in a first-of-its-kind planetary defense mission.
NASA is about to collide a small high-speed spacecraft with an asteroid in an attempt to change the asteroid's orbit around its larger parent asteroid. The binary asteroid system is Didymos, the larger asteroid, and Dimorphos, the small, but still large asteroid that NASA has selected for its target. The space agency is attempting a world's first planetary defense technique and, if proven effective, will become a weapon in the Earth's arsenal to defend against dangerous asteroids.
In a new update on NASA's blog, Andy Rivkin, the DART investigation team co-lead at the Johns Hopkins University Applied Physics Laboratory (APL) in Laurel, Maryland, said that the measurements that were conducted by the DART team in early 2021 were proven correct, as new observations have confirmed that NASA doesn't need to perform any course changes as the spacecraft is already "right on target". Collision date is locked in for September 27.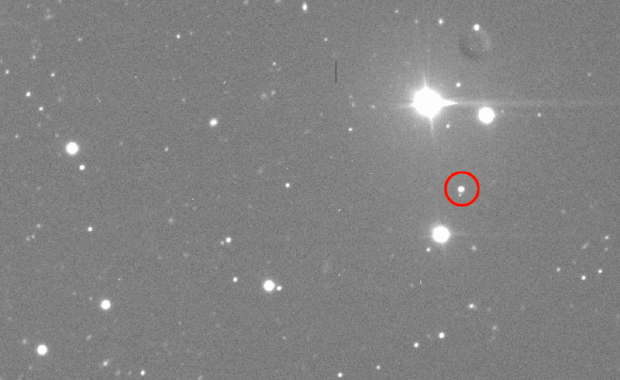 "The measurements the team made in early 2021 were critical for making sure that DART arrived at the right place and the right time for its kinetic impact into Dimorphos. Confirming those measurements with new observations shows us that we don't need any course changes and we're already right on target," said Rivkin.
"The before-and-after nature of this experiment requires exquisite knowledge of the asteroid system before we do anything to it. We don't want to, at the last minute, say, 'Oh, here's something we hadn't thought about or phenomena we hadn't considered.' We want to be sure that any change we see is entirely due to what DART did," said Nick Moskovitz, an astronomer with Lowell Observatory in Flagstaff, Arizona, and co-lead of the July observation campaign.
Related Tags