ECS Passive 88GT & revised stock cooler!
But bring us some stock!!
Published Wed, Dec 5 2007 4:40 PM CST
|
Updated Tue, Nov 3 2020 12:38 PM CST
Following news of a passively cooled 8800GT to show up very soon
from Sparkle
, ECS are following suit with their new 8800GT Dual Turbo Version Graphics Card which sports Arctic Cooling's beefy S1 cooler.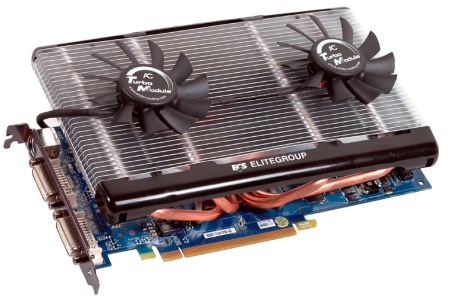 This massive heatsink with large heatpipes does have a couple of fans sitting on it for really bringing down those temps to gain some more overclocking headroom, but the cooler is easily capable of managing the G92's heat levels passively as well.
This would be a much welcomed change for the killer 8800GT given how annoyingly loud and under-performing the stock cooler is on these cards; though with that said I should also briefly mention that NVIDIA are starting to use a new
improved revision
(
Thanks Expreview
) of the 88GT's reference cooler in place of the original.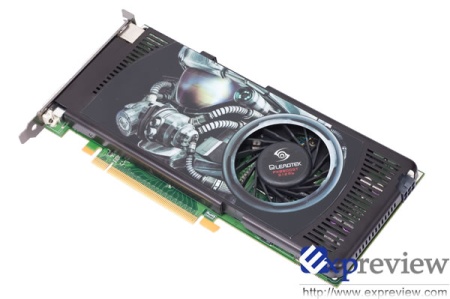 ECS have claimed that tests performed in their labs brought their load temps down from 91c on the stock cooler to just 64c with the Turbo Version, which is a significant 30% reduction. We're not entirely sure if this card is a 512MB or 256MB variant as no details of this were provided in the
official announcement
; but either way, at the right price a passively cooled 8800GT is going to draw much attention and providing stock availability improves on these cards I don't doubt it'll find it's way into many HTPC's and gaming rigs around the globe.
Taipei, Taiwan (techmessenger.com) -- ECS releases the latest GeFORCE 8800GT Dual Turbo version graphics card, compared with other NVIDIA 8800GT competitors, ECS N8800GT Dual Turbo version adopts ARCTIC S1 cooling, the Swiss cooling solution provider, brings a radically new noise free experience and wonderful ventilated potency for enthusiast gamers. ARCTIC S1 cooling matches ECS 8800GT to create the zero noise cooling solution and greatly lower temperature together. ECS N8800GT dual turbo version provides an all-round solution that achieves the best cooling performance.