Study shows how red meat affects heart health via the gut microbiome
A new study has shown how certain bacteria found in the gut microbiome of red-meat eaters increase the risk of heart disease.

Published Thu, Dec 30 2021 2:00 AM CST
|
Updated Fri, Jan 21 2022 1:13 PM CST
A new study has been published in Nature Microbiology examining the link.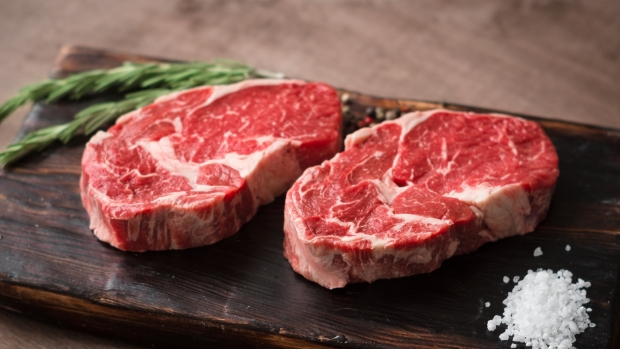 Studies in previous years have correlated diets with high red and processed meat consumption with increased risk of heart disease and strokes, but scientists don't fully understand the mechanisms causing this. The new research has found that a particular bacteria in the gut microbiome is responsible for turning carnitine into a harmful chemical known as TMAO, which promotes blood clotting and clogged arteries. The bacteria are found in larger quantities in individuals who consume more red meat.
Previously, scientists suspected that the saturated fats found in these foods contributed to the higher risks of heart disease and strokes. Saturated fats can boost LDL cholesterol, which contributes to cardiovascular disease. However, Stanley Hazen of the Cleveland Clinic's Center for Microbiome and Human Health, co-author of the study, says the research on saturated fats shows its adverse effects are not enough to explain the increased risks associated with red meat consumption.
Carnitine is a nutrient found in large quantities in red meat, and TMAO has been shown previously to increase the risk of heart disease and strokes. Increasing consumption of red meat in the diets of healthy individuals has been shown to increase TMAO levels in the blood, decreasing when red meat was swapped for other protein sources.
Vegans and vegetarians have very few bacteria responsible for producing TMAO from carnitine. The researchers maintain that the best way to influence your gut microbiome is to change the foods you eat instead of supplementing probiotics.
You can read more from the study here.
Related Tags