Seagate encrypts 1TB desktop drives
and intros a 250GB Momentus.
Published
|
Updated Tue, Nov 3 2020 12:39 PM CST
1 minute & 4 seconds read time
Seagate have announced a 1TB hard drive this week which sports native encryption. The Barracuda FDE is the first 3.5" desktop hard drive to enter the market with native encryption, the same technology found in Seagate's Momentus FDE notebook hard drives too.
Seagate's native AES encryption technology works in a manner whereby when the system is powered off the contents of the hard drive are fully protected and inaccessible. When firing the system up, a pre-boot user password is required to allow access to the drive, other layers of authentication are also possible such as smart cards and biometrics technology.
Also launched by Seagate this week is a new Momentus 5400.4 2.5" mobile offering with a capacity of 250GB.
Full details can be found on both new drives within
this joint PR
folks.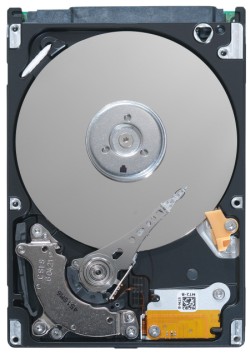 SCOTTS VALLEY, Calif.-September 5, 2007-Responding to expanding demand for desktop and notebook PCs that deliver the highest levels of storage capacity with state-of-the-art security, Seagate Technology (NYSE:STX) today announced a 1 terabyte (TB) desktop hard drive that uses government-grade encryption to prevent desktop PC information from falling into the wrong hands, as well as a new 250GB 2.5-inch notebook hard drive.

"Data security has traditionally focused on preventing spoofing, sniffing, eavesdropping, denial-of-service and other threats to data traversing corporate networks and the Internet," said Tom Major, Seagate vice president of Personal Compute Business. "Now that these networks have been hardened and are much more resistant to attack, computer thugs are increasingly targeting the place where data lives - on the hard drive. Seagate is answering this threat with the strongest security available for desktop PC information."