New Cyberpunk 2077 v1.3 patch fixes save corruption issue on consoles
Cyberpunk 2077's latest v1.3 upgrade patch fixes a ton of glitches and bugs including the save corruption issue on consoles.

Published Tue, Aug 17 2021 1:36 PM CDT
|
Updated Thu, Sep 16 2021 1:57 PM CDT
CD Projekt RED continues its patch spree for Cyberpunk 2077 by rolling out the third largest update yet.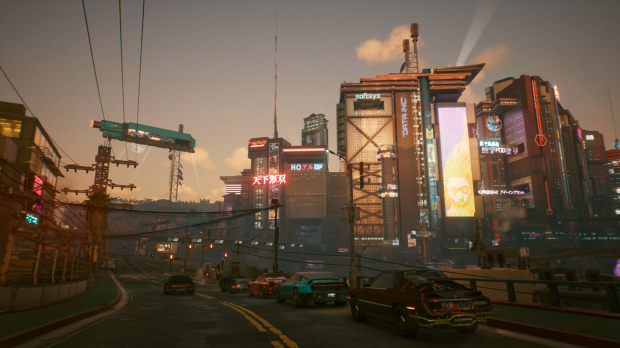 Cyberpunk 2077's new v1.3 update makes some big fixes and shores up a bunch of glitches across all platforms. Some of the more dramatic changes are the inclusion of a respec option right into the perk tree, an improved mini-map for driving, and the slaying of a pesky save corruption bug on consoles. That last one is pretty big and affected a number of saves across PC and consoles.
Based on the patch notes you'll definitely want to download this update as soon as possible. CDPR has made a multitude of tweaks and adjustments to a lot of quests and is slowly but surely shaping Cyberpunk 2077 into a more competent sci-fi experience.
The update list is massive but we've picked a few of the major changes below:
Cyberpunk 2077 v1.3 update
Added a button which allows to reallocate the distribution of Perk points on a character's skill tree.

Overwriting a save game when there's insufficient memory space will no longer corrupt the save.

Increased the number of slots for autosaves from 10 to 20 and for quick saves from 3 to 10 across all platforms.

Added Database links to Journal entries.

Improved the minimap's zoom level when driving, so that it's more zoomed out and easier to navigate.

Fixed an issue where weapons were equipped to a wrong slot when assigning them from the Backpack.

[PlayStation] NPCs will no longer speak after being killed.

Improved streaming of city lights.

Fixed an exploit where player was granted a Unity Pistol after each save/load.

Fixed an issue where some NPCs could stop performing animations after a longer game session.

Fixed an issue where Quadra Type-66 could be destroyed before buying it, blocking the progression of its "Buy Vehicle" quest and possibly the completion of the Autojock achievement.

Fixed various map holes in Watson, City Center, Westbrook, Heywood and Santo Domingo.

Fixed multiple issues with disappearing environments.

Fixed multiple issues with objects popping in on player's sight.

Characters' skin will no longer become too bright in dark areas.

Opening Photo Mode and a vendor menu in quick succession will no longer result in freezing the game.

Gold iconic loot icons will now be displayed on the minimap.

Fixed an issue where crafting specs from clothing stores were available only during the first visit to a vendor.

Fixed an issue which occurred after visiting the Nomad Camp, resulting in being unable to use weapons and quick menu items.

V will no longer look down after using fast travel.

dded more crafting specs for cyberware mods.

Added crafting specs for knives (available from the start of the game).

Detection time of enemies now depends on game difficulty. Enemies on Easy and Normal difficulties will now detect the player slower. Enemies on Very Hard difficulty will now detect the player faster.

NCPD will no longer react and turn hostile because of dead bodies in Open World activities.

NCPD will now also react to hitting NPCs with a non-lethal weapon.
Related Tags