SpaceX will be conducting its first all-civilian mission with Crew Dragon soon, and the astronauts aboard will have a series made about them by Netflix.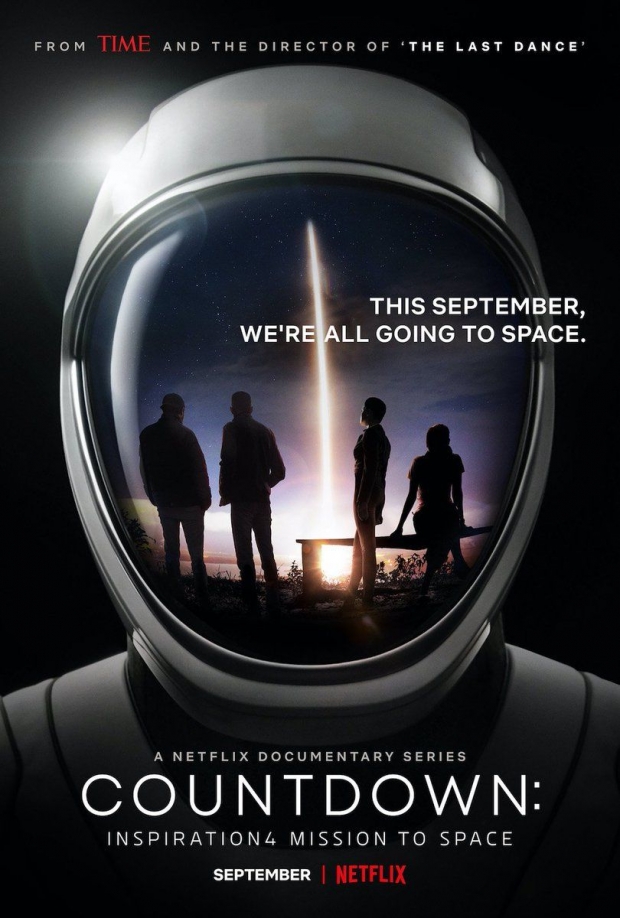 Netflix has announced what is called "Countdown: Inspiration4 Mission to Space", which is a new documentary series that Netflix confirmed is in production on August 3, 2021. The new documentary series is produced by Netflix and Time Studios and is directed by Jason Hehir, the director behind the Michael Jordan documentary series "The Last Dance".
Jared Isaacman, Hayley Arceneaux, Chris Sembroski, and Sian Proctor will be boarding SpaceX's dragon capsule for launch on September 15. Netflix is planning on releasing one episode for the show on September 6 and then another on September 13. The final will be released closer to the end of September. Deadline reports that the creation of Inspiration4 represents a business shift by Netflix into real-time documentary production.
Deadline reports, "The quick-turnaround series will take viewers behind the scenes with the four crew members - from their unconventional selection and intensive months-long commercial astronaut training, through the intimate and emotional moments leading up to liftoff. The final episode, which premieres just days after the mission is completed, will feature unprecedented access inside the spacecraft, capturing the launch and the crew."
For more information on this story, check out this link here.