A 39-year-old man has recently received the first completely artificial heart transplant after experiencing sudden heart failure.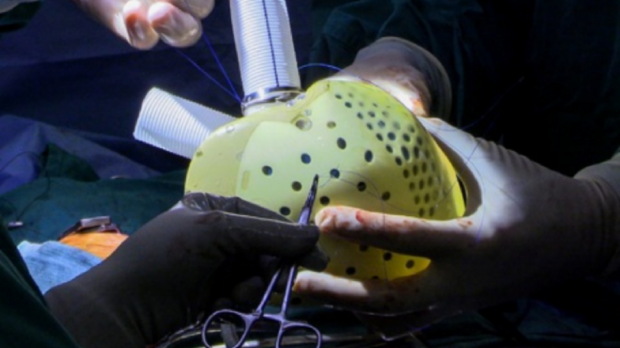 This artificial heart isn't like other artificial hearts as it is able to mirror a human heartbeat, according to the Duke University Hospital. CARMAT developed the artificial heart, and its design is very close to how a human heart is designed with two ventricular chambers and four biological valves.
As for the heartbeat, the patient carries a bag outside of the body to calculates the beats depending on what the sensors inside of the heart are picking up. The patient who received the totally artificial heart was diagnosed with sudden heart failure and a deteriorating condition, making it impossible to have a tranditional heart transplant. However, the Duke Center is a trial location for CARMAT's total artificial heart, which was seemingly used.
At the moment, the patient is in a stable condition and will be continuously monitored. For more information on this story, check out this link here.