Millions of Americans are currently struggling financially because of the COVID-19 pandemic, and while there have previously been stimulus payments rolled out, a fourth one may not be entirely out of the question.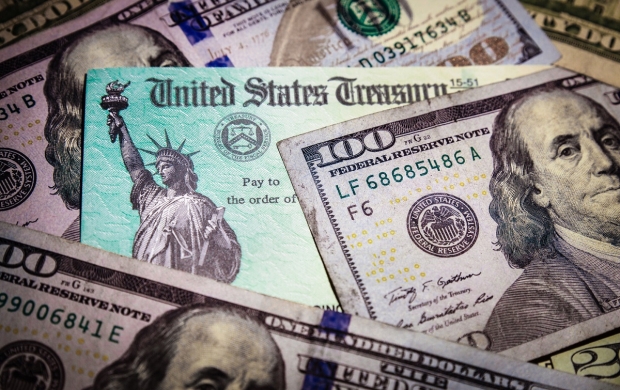 The Biden administration is currently piecing together a new stimulus package that may include another round of relief payments directed at Americans that the COVID-19 pandemic has hit the hardest. Back on March 31st, nearly two dozen Democratic lawmakers wrote a letter to President Biden requesting implementing recurring payments in the next stimulus package.
Democratic lawmakers are requesting recurring direct payments to Americans because evidence shows that direct payments played a pivotal role in keeping millions of Americans out of poverty. A new report from CNET has speculated the different ways a fourth stimulus check could be rolled out to Americans. The four possibilities are as follows; recurring stimulus payments, minimum wage hike, make the child tax credit raise permanent, or renew federal unemployment payments beyond September.
Breakdown:
Recurring stimulus payments: This is the method being touted by Democratic senators, who have urged Biden to send out recurring stimulus checks during the pandemic.
Minimum wage hike: Some lawmakers want to increase the federal minimum wage, which is currently $7.25 per hour. Most suggestions are to raise it to either $15 an hour or $11 an hour.
Make the child tax credit raise permanent: Funds from the expanded child tax credit are set to begin in July in the form of periodic payments to lower-income and middle-income families with children. White House press secretary Jen Psaki has said Biden wants to make the credit permanent.
Renew federal unemployment payments beyond September: In their letter to Biden, 10 senators requested that the president extend federal unemployment assistance beyond its September expiration date.
For more information on this story, check out this link here.