Covid killed Intel's mixed reality Hollywood studio dreams
Say goodbye to VR movies. The global pandemic has forced Intel to shutter its 10,000 square foot volumetric video capture studio.

Published Tue, Nov 24 2020 9:45 PM CST
|
Updated Sat, Dec 26 2020 11:45 PM CST
The global pandemic has claimed another business victim: it forced Intel to shut down its 10,000 square foot mixed reality film studio. It was the biggest and most ambitious project of its kind globally, and it's no longer a thing.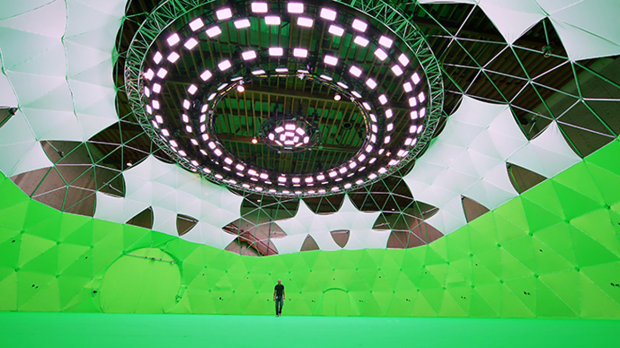 Intel opened Intel Studios in 2018 and operated the facility for a little over two years. It was a 10,000 square foot green screen dome designed for capturing volumetric video. Intel equipped the facility with over 100 8K cameras and an Intel-powered server farm to process the captured footage.
Intel Studios played host to several projects in the two years it operated, including music videos and stage performances. The resulting footage was used to create immersive AR and VR experiences. Sadly, Intel's corporate leadership set a mandate that Intel Studios must become self-sustainable and profitable, and the current global situation has made that impossible.
For more information, check out Protocol's report, as they initially broke the story.
Related Tags