COVID-19 can leap 26 feet in cold meat plants, should worry all of us
Meat plants and slaughterhouses are becoming COVID-19 epicenters, where coronavirus can leap 26 feet in the right conditions.

Published Sat, Jul 25 2020 4:34 AM CDT
|
Updated Tue, Nov 3 2020 11:42 AM CST
Yet another depressing statistic is emerging out of research including the Helmholtz Center for Infection Research, which says that the outbreak at the Toennies Group slaughterhouse in Rheda-Wiedenbrueck saw 1500 struck down with COVID-19.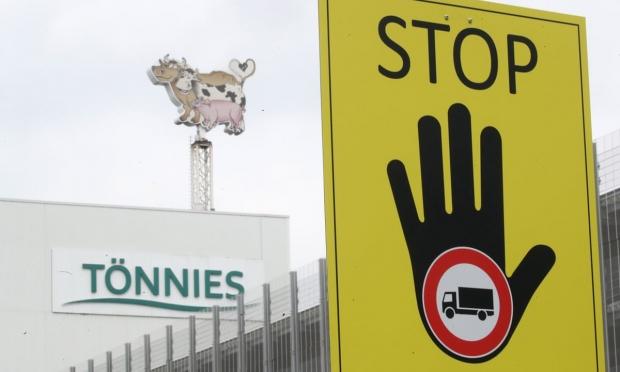 Similar incidents of coronavirus outbreaks have been happening a similar plants across the world, becoming a "virus epicenter" reports MSN. Meat plants inside of the US -- and outside of the US in countries like the UK and South America, have seen massive explosions of COVID-19 infections.
Social distancing is hard to do at these plants, but it seems as though the recent COVID-19 outbreak at the Toennies plant stemmed from a single employee. This staffer was in the plant's dismantling area, where it is usually kept at 10C (50F) where the cold air is circulated without change.
According to Adam Grundhoff, a co-author on the study: the super-cold air without frequent change, as well as the hard working conditions helped move COVID-19 particles much longer distances.
He said that these factors are what drove COVID-19 infections to reach others within a 26 feet radius, which happened because of the cold conditions and constantly circulating air inside of the plant. The Toennies plant infections weren't alone in the country, where five other outbreaks were recorded throughout the UK in similar plants.
Grundhoff is a research group leader at the Heinrich Pette Institute, Leibniz Institute for Experimental Virology. Grundhoff explains: "It is very likely that these factors generally play a crucial role in the global outbreaks in meat or fish processing plants".
You can read more on the story here.
Related Tags