On the heels of Warcraft 3: Reforged's colossal failure, Activision-Blizzard confirms it has plans to remaster more old games. Diablo II could be next on the chopping block.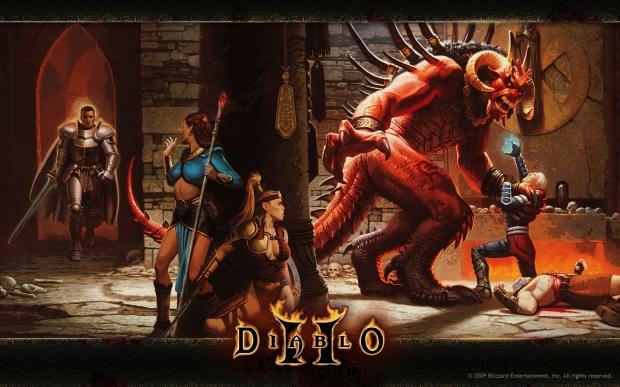 In its recent Q4'20 earnings call, Activision-Blizzard announced that more remasters will release in 2020. No games were explicitly confirmed, but Diablo II could be the next classic franchise to be torn apart and glued back together for the sake of reselling nostalgia.
"In addition, our business units will continue to tap into our portfolio of beloved IP to bring several remastered and re-imagined experiences to our players in 2020, which we will announce closer to launch," Activision-Blizzard CEO Bobby Kotick said in the earnings call.
Now there's no telling which game could be brought back to life, and it's worth mentioning this includes both Activision and Blizzard franchises. But given the reports we've heard over the years, it wouldn't surprise me if it were Diablo II.
The prospect of a Diablo II remaster both excites and terrifies me.
Just days ago I pleaded for Blizzard to leave Diablo II alone. My plea was predicated on how Warcraft 3: Reforged basically betrayed its legacy fans by carving out key content at launch.
Not only is it a tremendous amount of work to re-configure Diablo II for new rigs, but Blizzard would have to completely retain the old Battle.net 1.0 framework or they'd jeopardize the entire game.
Diablo II: Lord of Destruction hinges on key community and social features like chat lobbies, private games, and being able to easily communicate with users via on-screen profile avatars.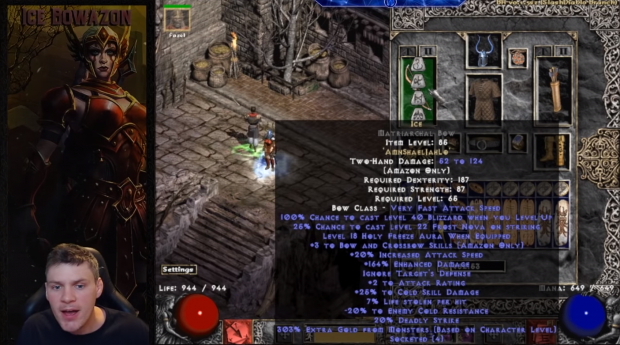 Key Diablo II streamers like Dbrunski125 use Plugy for farming and intuitive builds, and help keep the old-school ARPG alive.
The other big red flag is disrupting the original game itself. If Blizzard simply replaced legacy Diablo II with the new D2 Remastered like they did with Warcraft 3: Reforged, it could cause big problems for singleplayer gamers. That goes double for those users who play with Plugy, a mod that allows infinite stash and other customization options to improve the singleplayer experience.
If these things happen, old-school Diablo fans will be utterly turned off from the franchise and Blizzard will have once again tarnished the legacy in which its IPs were built on.
Let's hope Blizzard is aware of the risks, and that Diablo II isn't actually getting remastered. Just leave it be, Blizzard, and focus on Diablo IV.