Snapchat star tries to steal website domain at gunpoint, gets 14 years
A man has tried to steal another mans website domain at gun point, has received 14 years in prison.

Published Wed, Dec 11 2019 12:31 AM CST
|
Updated Tue, Nov 3 2020 11:46 AM CST
When thinking about how much a domain name would be worth, probably the big boys like www.Google.com or www.Facebook.com come to mind. But what about the worth to a single person? Immeasurable.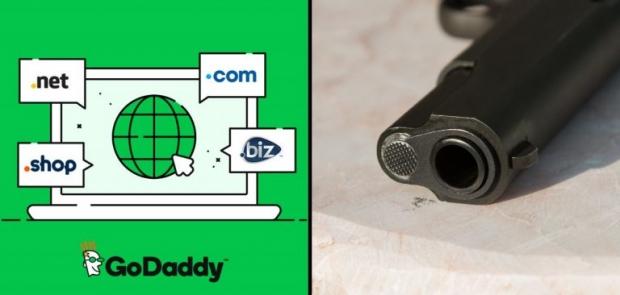 An example of this is Rosi Lorathio Adams, who was just sentenced to 14 years in prison for attempting to steal the domain doitforstate.com from its owner. Adams runs a small social media empire called State Snaps that the US Department of Justice describes as "images and videos of young adults engaged in crude behavior, drunkenness, and nudity". State Snap followers eventually coined the term "Do it for State", which led to State Snaps' owner wanting the domain.
The owners' name was not disclosed, but it's known that Adams contacted the owner of the domain back in 2015 and asked if he could purchase it. The owner did not want to sell him the domain and declined Adams for another two years. Then in June of 2017, Adam's got his cousin Sherman Hopkins Jr to break into the owners' house and force him into giving him ownership of the domain name.
When Hopkins broke into the house of the owner, he entered with a taser and a gun. Throughout the process of getting the owner to transfer the ownership, Hopkins began fearing for his life as the owner wrestled him for the gun. Eventually, the owner managed to shoot Hopkins multiple times in the chest.
Hopkins survived the gunshot wounds and was sentenced to 20 years in prison and apologized to the victim in court. Adam's, on the other hand, was sentenced to 168 months (14 years) imprisonment and commanded to pay $9,000 in restitution and $26,000 in legal fees.
Canon EOS M50 Mirrorless Camera Kit w/ EF-M15-45mm Lens and 4K Video (2681C011)
Related Tags