Intel struggles continue to ryze: Samsung to help Intel make CPUs
Samsung to reportedly help Intel make CPUs on 14nm, 10nm (and lower) as Chipzilla struggles to defend itself from AMD.

Published Nov 29, 2019 3:44 PM CST
|
Updated Tue, Nov 3 2020 11:46 AM CST
Update: Just as I finished the story, my good friend Sai tweeted me and referred me to Wccftech's story that has an update from Intel -- where the company has commented, and debunked the story completely. Intel said: "The letter from last week says we will increase our use of foundry so we can build more CPUs at Intel. The news reports about our use of third party foundries for CPUs are inaccurate". Now I wonder if Intel will comment on the impending layoffs...
Oh how the tables have turned... AMD has gone from beyond being the underdog to the new champion, in what can only resemble the scene from Batman v Superman: Dawn of Justice. Superman throws Batman around like he's nothing -- in this case Intel is Superman and AMD is Batman, and says "Stay down, if I wanted it... you'd be dead already", to which Batman fires a Kryptonite-filled grenade at Superman which renders him to mere mortal powers. That was Intel, and now they're breathing in all that fear.
Intel must have thought it had AMD painted into a corner, but then AMD has made a comeback that will be in the history books, and it seems Intel's struggles will only continue. We all know they've been really stumbling over the 10nm node and it appears they're needing to call in some help from industry giant Samsung.
According to the latest reports, Michelle Johnston Holthaus -- executive VP and GM for Sales, Marketing, and Communications at Intel wrote a letter to customers explaining that they are calling foundries to help them meet demand. Intel has reportedly tapped Samsung to help make a bunch of its notebook and desktop CPUs, as it continues to struggle in various ways -- especially in meeting demand, but AMD is causing them all sorts of issues.
Intel is asking for help in not just the silicon fabrication process of the 14nm and 10nm CPUs, but in other important stages of manufacturing -- like bumping and packaging, with Intel wanting to keep costs as low as possible to shift their designs over to Samsung's nodes.
Intel just a few days ago lost some its discrete GPU marketing staff in the ex-Radeon Technologies Group staffers Chris Hook and Heather Lennon, with major lob losses expected at Intel in the coming weeks (I'm hearing up to 10,000 staff will be laid off).
We'll report this news as it breaks, until then -- ouch, Intel.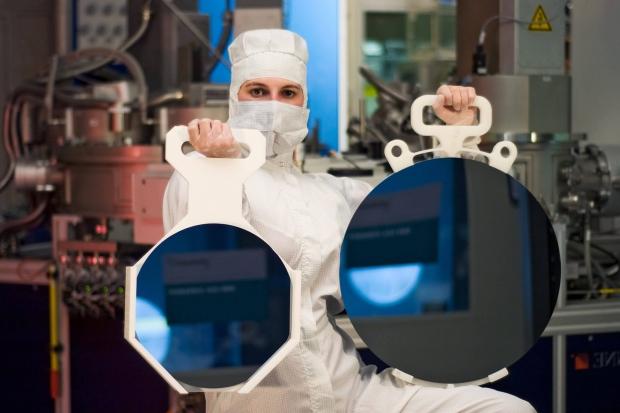 Related Tags