This next-gen door handle kills 99.8% of germs and is self-powered
Your public bathroom door handle anxiety can be solved with this self-cleaning door handle.
Published Nov 27, 2019 3:35 AM CST
|
Updated Tue, Nov 3 2020 11:46 AM CST
0 minutes & 42 seconds read time
When you go and think about places in public that would be coated in everyone's germs, what's the first place you think of? I think of public bathroom door handles.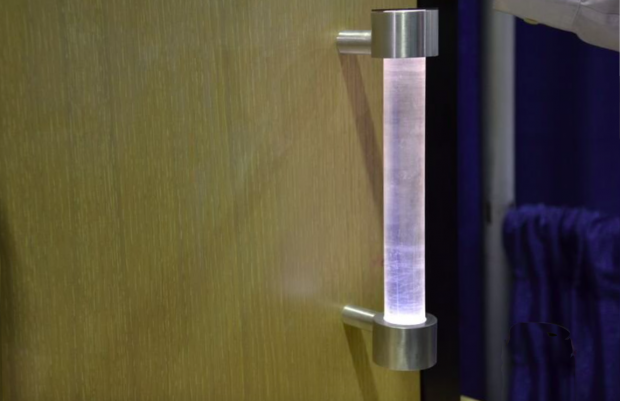 I'm probably not alone in doing this, but when I'm at a public bathroom, I will try to completely avoid touching the entrance and exit door handle, as I know it's covered in everybody's germs. Luckily, my problem could soon be solved as two students out of China have managed to create a self-cleaning door handle.
The door handle uses ultraviolet light to keep itself germ-free. It has aluminum handles at either end and a thin layer of titanium dioxide covering the glass. When the ultraviolet light is enabled, it triggers a chemical reaction that kills off 99.8% of the germs present. How does the UV light turn on? Easy. The two graduate students thought of that and equipped the door handle with a small generator that uses the kinetic energy of the door opening and closing to power itself. What an incredible invention!
Related Tags