Steam controller going extinct, on sale for $5 now
Valve is shedding Steam Controller inventory with massive 90% off discount.

Published Nov 26, 2019 6:05 PM CST
|
Updated Tue, Nov 3 2020 11:46 AM CST
Like the Steam Link, the strange one-analog-stick Steam Controller will apparently soon be extinct.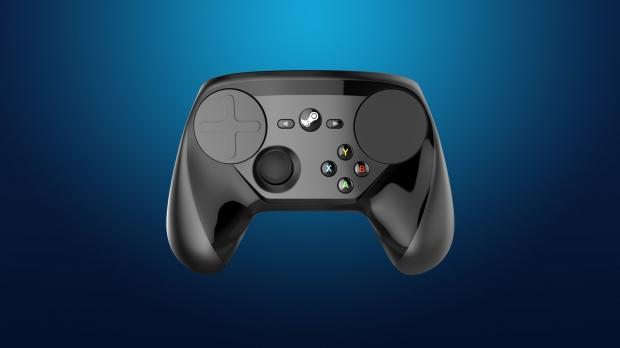 Valve is currently selling its weird Steam Controller for $5 for Black Friday, strongly indicating the experimental peripheral is going the way of the dodo. Valve hasn't explicitly said the hardware has been discontinued, but the massive 90% off discount strongly hints as much. Valve did the same thing when they wanted to get rid of Steam Link inventory back in 2018.
The controller never got a lot of traction because of its odd layout. It features dual touch-pads and one analog stick. You're meant to use the analog stick to move and the right touchpad to change the view in dual-axis games, and the left touchpad is a kind of D-pad. I've tried it out and it just feels too inconvenient.
Even still...it's a controller for just $5.
Valve says it's receiving huge order volume and shipping could be delayed a bit. If you want a Steam Controller, now's the time to bite.
Check below for more info on the Steam Controller:
Experience a new level of precise control for your favorite games. The Steam Controller lets you play your entire collection of Steam games on your TV-even the ones designed without controller support in mind. The Steam Controller features dual trackpads, HD haptic feedback, dual-stage triggers, back grip buttons, and fully-customizable control schemes. Find your favorite mappings in the Steam Community, or create and share your own.

A different kind of gamepad

We've improved upon the resolution and fidelity of input that's possible with traditional gamepads. Built with high-precision input technologies and focused on low-latency, wireless performance, the Steam controller enables you to experience your games in powerful new ways.

Dual trackpads

The Steam Controller's dual trackpads enable the high-fidelity input required for precise PC gaming in the living room. Allowing for 1:1 absolute position input via virtual controls like a trackball, adaptive centering joystick, or steering wheel, these surfaces can be programmed to serve up whatever a game needs.

HD haptics

Haptic force actuators on both sides of the controller deliver precise, high fidelity vibrations measured in microseconds. Feel the spin of a virtual trackball, the click of a scroll wheel, or the shot of a rifle. Every input, from the triggers to the trackpads, can offer haptic feedback to your fingertips, delivering vital, high-bandwidth, tactile feedback about speed, boundaries, thresholds, textures, or actions.

Dual-stage triggers

With a satisfying digital click at the end of the trigger pull, dual-stage triggers can be used as analog, digital, or both types of input at the same time. Put your iron-sights on the sweep-in, and then fire with the reliable feel of a tactile switch, all on the same trigger.

Ergonomic control

Each of the Steam Controller's input zones and buttons has been positioned based on frequency of use, required precision, and ergonomic comfort.
Related Tags