Jedi: Fallen Order is now the fastest-selling Star Wars game ever
Respawn's new Star Wars game breaks sales records for EA.
Published Nov 26, 2019 5:02 PM CST
|
Updated Tue, Nov 3 2020 11:46 AM CST
1 minute & 52 seconds read time
Respawn is on a roll: First Apex Legends hit it monumentally big, and now its new Star Wars game is shattering sales milestones.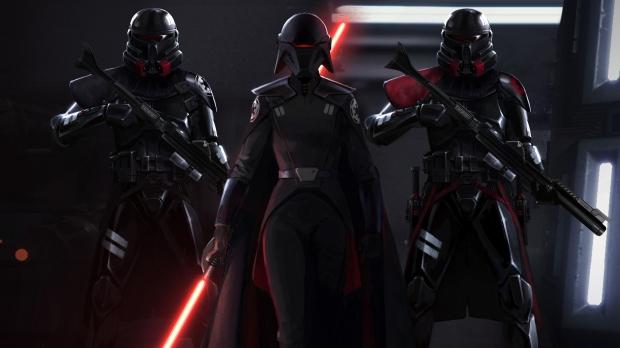 In its first two weeks on the market, Jedi: Fallen Order became the fastest-selling digital Star Wars game of all time, beating out previous games like Battlefront, Knights of the Old Republic, and even the old-school Dark Forces games (which makes sense because the latter two were mostly physical sales).
EA announced the news today with a lot of fanfare, eager to spread the word that singleplayer Star Wars games are back. The publisher says Jedi: Fallen Order is also the top-selling Star Wars game on PC in its "initial launch window," and Disney is quite pleased with the game's performance.
"On behalf of Respawn and EA, we thank everyone for their support of the studio and the team throughout the development and launch of Star Wars Jedi: Fallen Order. Telling a story in the Star Wars galaxy is a dream come true and the reception from the fans has been incredible," said Vince Zampella, Head of Respawn.
So what's next for Star Wars games?
Right now EA's Vancouver-based studio is working on a smaller-scale Star Wars game for release in 2020. Exact details are unknown, but sources tell Kotaku that the new game is built on the bones of EA Vancouver's previous Project Orca, a huge live service affair that spanned multiple planets.
Both Project Orca and the next smaller game are in turn built on the bones of Visceral Games' cancelled Star Wars game, Project Ragtag.
Jedi: Fallen Order was its own project and wasn't affiliated with these games in any way, and was built on Unreal Engine 4, not DICE's notoriously difficult Frostbite engine. It's likely Fallen Order was to be a stopgap to fill the obvious gap between new Star Wars game releases--EA originally wanted Ragtag to release in 2018--and may not exemplify the actual scope of Star Wars titles.
With Jedi: Fallen Order's success, it'll be interesting to see if EA relents on its strong focus for live services with future Star Wars games.
Related Tags