Cyberpunk 2077's multiplayer will be monetized wisely, CDPR says
Cyberpunk 2077's online mode will be monetized, likely with cosmetics or other inobtrustive microtransactions.

Published Sun, Nov 24 2019 2:25 AM CST
|
Updated Tue, Nov 3 2020 11:46 AM CST
Way back in 2017, we predicted Cyberpunk 2077 would have an online mode. We also guessed it'd have microtransactions or be monetized in some way. Now CD Projekt RED has confirmed both are true.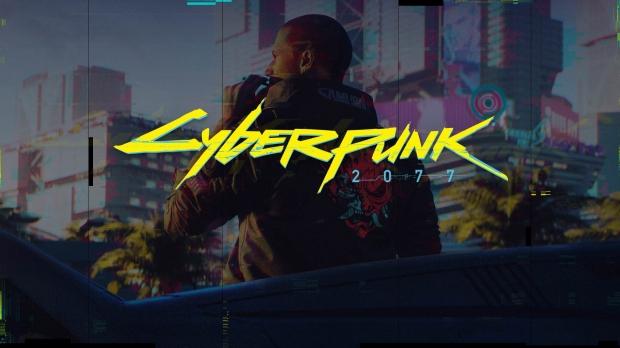 Cyberpunk 2077's new "seamless online multiplayer" mode is far from ready. It'll ship after the main game launches in 2020, long after post-release expansions and DLC are out. The project likely being developed with the help of the online gaming experts at DigitalScapes.
But what about monetization? Isn't that why any online game is made? CDPR isn't a stranger to microtransactions anymore--they made Gwent, a free-to-play card game with mTX--and we could see extra in-game purchases pop up in Cyberpunk 2077's online mode. CDPR didn't give any specifics on Cyberpunk 2077's multiplayer monetization, but they did say the system will be fair and balanced.
"As far as the monetization on multiplayer for Cyberpunk is concerned, we believe right now it's definitely too early to share any details on that or give guidance. The project is in relatively early stage. We keep experimenting--it's our first multiplayer game, and we check different options and possibilities. It's definitely not the time to point you to a certain direction on that," CD Projekt RED CFO Piotr Nielubowicz said in a recent Q3'19 earnings call.
"You can expect that we won't change our general policy towards fair deals with gamers, so expect wise monetization and always value for money."
Read Also: Cyberpunk 2077 on PS5, Project Scarlett is doable, CDPR says
If I had to guess, I'd say Cyberpunk 2077's multiplayer will have cosmetic microtransactions. Don't expect pay-to-win to show up in a CD Projekt RED game. The studio has garnered tremendous goodwill with gamers because of its stance on delivering huge expansions and embracing fair monetization.
Speaking of which, monetization doesn't necessarily confirm microtransactions. Expansions and paid DLC are technically part of monetization, too. It doesn't all have to be cosmetics or piecemeal purchases.
Even with Gwent and Cyberpunk 2077's multiplayer, CD Projekt RED won't all of a sudden become EA. The company says it won't fully embrace live games, and that singleplayer AAA experiences will always come first at the studio. If anything, these online games are supplementary titles that generate money over time to help fund development of big new projects.
"For expanding, definitely we're looking to that, but here and now it's big story games like Cyberpunk or Witcher," CD Projekt RED CEO Marcin Iwinski said in a recent E3 2019 Coliseum talk.
"In terms of online experiences, we have some in R&D and we definitely would like to learn more with Gwent, our Witcher card game. It's a huge learning lesson for us in terms of how to operate the live game and how to get constant updates. Having said that, we are fully focusing and committed to storytelling and epic experiences."
CDPR is still working on the multiplayer mode, but don't expect news on it for a while. The gameplay has yet to be locked in--even though it was probably being planned as early as 2013--and there's still a lot of stuff to iron out.
But when it does come out, we shouldn't see any kind of aggressive monetization or weird purchases in the experience.
Cyberpunk 2077's full singleplayer experience will be out April 16, 2020 on PS4, Xbox One and PC. It's coming to Stadia later in the year. The game will also have paid expansions as well as free DLC.
Related Tags