Scientist claims NASA photos prove extraterrestrial life is on Mars
Scientists believe they have found proof of alien life on Mars, or at least they think they have.

Published Sat, Nov 23 2019 11:52 PM CST
|
Updated Tue, Nov 3 2020 11:46 AM CST
Everyone wants to know if we are alone in the universe, or if there was some form of life outside of our moderately-sized blue planet. Perhaps there was, and we already have the photos.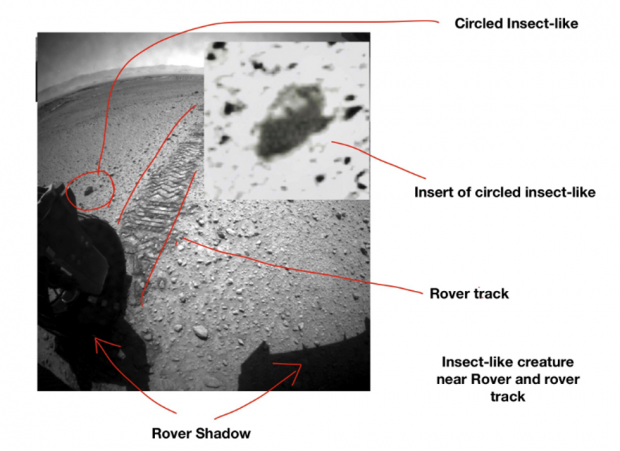 Entomologist, William Romoser gave an extensive presentation on his analysis of NASA's Mars rover images this past Tuesday. Romoser claimed throughout the presentation that through his analysis of the images, he can provide evidence to support that life was once and still is present on our red neighbor. Looking at the above image, Romoser says, "Once a clear image of a given form was identified and described, it was useful in facilitating recognition of other less clear, but none-the-less valid, images of the same basic form."
Romoser claims from the images that reptiles and other insect-like forms of life were once on the red planet, and that NASA's rover images are evidence of that. Romoser also says, "There has been and still is life on Mars. There is apparent diversity among the Martian insect-like fauna which display many features similar to Terran insects that are interpreted as advanced groups - for example, the presence of wings, wing flexion, agile gliding/flight, and variously structured leg elements."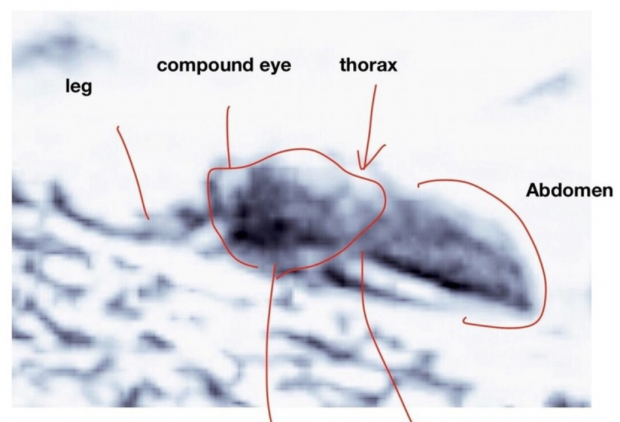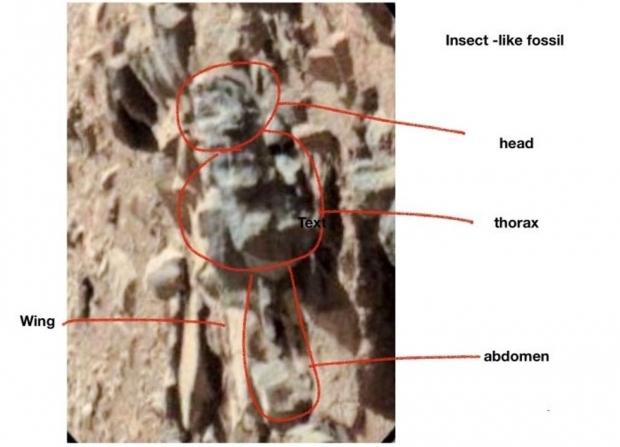 "An exoskeleton and jointed appendages are sufficient to establish identification as an arthropod. Three-body regions, a single pair of antennae, and six legs are traditionally sufficient to establish identification as 'insect' on Earth. These characteristics should likewise be valid to identify an organism on Mars as insect-like. On these bases, arthropodan, insect-like forms can be seen in the Mars rover photos", said Romoser.
It should be noted that this isn't the first time Romoser has claimed that there is life on Mars. Back in 2017 and 2018, Romoser published two papers claiming "unidentified aerial phenomena" on Mars. Other scientists said that Romoser's findings and 'evidence' were most likely derived from pareidolia. What do you think? Is this evidence of life on Mars?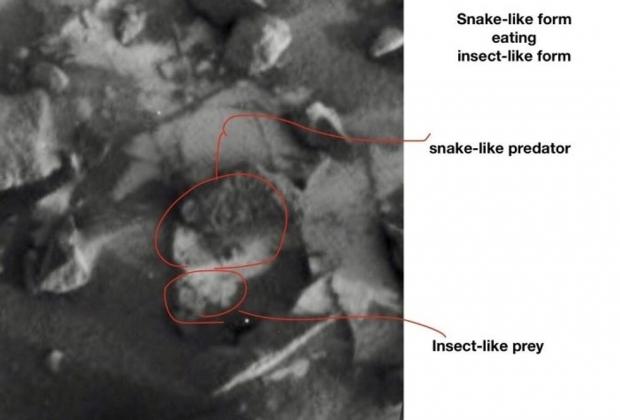 Related Tags