Sony says the PlayStation 5 will have an ultra high-speed SSD that could eliminate loading times. But the SSD's raw power even out as developers push more high-def assets on next-gen consoles.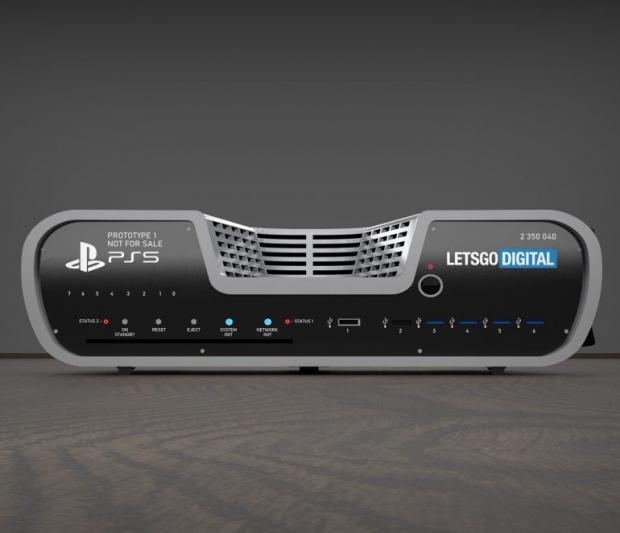 The PS5's SSD is so potent it can load Spider-Man in just 0.8 seconds versus the 13 or so seconds for a PS4 Pro's mechanical HDD. This raw speed discrepancy might only be noticable on older native PS4 games simply because of the new layer of complexity devs can put in next-gen PS5-optimized titles (more effects, more textures, high resolutions, etc). At least that's what some developers like Remedy Entertainment think.
In a recent interview with PlayStation Official Magazine, Remedy technical director Mika Vehkala said the PS5's SSD might not load PS5 games that much faster than the previous gen. In short, we might not want to expect blazing-fast speeds for PS5 games because they can use more data and devs can cut corners.
"If games would stay the same in terms of scope and visual quality, it'd make loading times be almost unnoticeable. Restarting a level could be almost instant."
"However, since more data can be now used there can also be cases where production might be cheaper and faster when not optimizing content, which will lead into having to load much more data, leading back into a situation where you have about the same loading times as today."
Vekhala and Remedy's Thomas Puha highlight that making console games is all about balancing and trade-offs. If you want higher resolution, you often have to sacrifice frame rates and other visual effects, and vice-versa.
Developers did this with the Xbox One X and PlayStation 4 Pro iterative consoles. Some devs opted to boost frame rates, others kept overall perf the same but upscaled resolution and maybe packed in more high-def assets.
Read Also: PlayStation 5: Everything We Know So Far
Remember that the PlayStation 5 will natively play all existing PS4 games, and they should tap the console's onboard storage for speedy load times. Whether or not these games get optimization patches that lump more content onto, say, resolution or frame rates, remains to be seen (but it's likely). What assets and updates these patches include may impact loading times on the PS5.
Ultimately it all depends on how the developer chooses to use the hardware, whether it be a newly tuned SoC, beefier shared RAM, or in next-gen's case, a more synergized SSD solution. But the argument is still compelling and could bring visibility on what to expect from the next generation of console hardware.
"We game developers can make 60 FPS games even on PlayStation 1! It's always about compromise: are you focusing on visuals, physics, AI, and such things or purely framerate? The new PS5 hardware will be powerful, yes, but also expectations are that graphics will be even more detailed, more destruction, etc and it's always a compromise as to where we focus," Puha said.
This is actually something I wondered about once Sony confirmed PS5 SSD details. The storage power discrepancy might only really be noticable in PS4 games that aren't heavily optimized for the PlayStation 5.
We're actually working on an article speculating on how next-gen console SSDs will work. What we're uncovering is pretty exciting, and if it's true, both the PlayStation 5 and Project Scarlett will be massively-synergized pieces of hardware with a nice unified pool of power on tap.
I personally think that most developers will want to put to put actual gameplay above all else, but a big part of that is keeping interruptions and disruptions to a minimum. After all, you want gamers actually playing your game for as long as possible--not waiting around in loading queues and not actually interacting in the engaging, socially-driven environment.
We'll have that coverage up soon so keep an eye out for it.
Sony is expected to reveal the PS5 in a special event in February 2020. The console will release in Holiday 2020, and it may cost $499.
Check below for more info:
PlayStation 5 specs and details:
Custom SoC with second-gen Navi GPU, Zen 2 8-core, 16 thread CPU

Navi, Zen SoC uses new AMD RDNA 2.0 architecture

Sources: December 2020 release date

Ultra-fast SSD

Support for 4K 120 Hz TVs

Ray-tracing enabled

8K graphics support (probably video, not gaming)

Plays all PS4 games

Separate games that ship on BD-XL Blu-ray discs

New controller with extensive haptic and tactile feedback