Half-Life 3 is still possible, Valve says other Half-Life games coming
Half-Life: Alyx is just the beginning. Valve says other Half-Life games will happen too.
Published
|
Updated Tue, Nov 3 2020 11:46 AM CST
2 minutes & 55 seconds read time
Half-Life is back, and Valve isn't just stopping with its new prequel VR project. Other games could happen too, including that magical threequel everyone's been dying to see.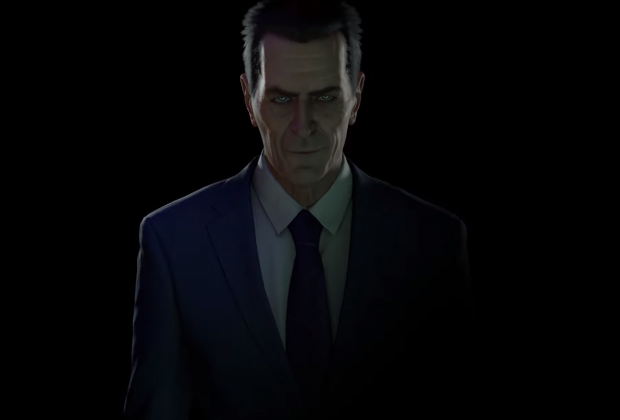 Today Valve did the unthinkable: Not only did it announce a new game, but it announced a new Half-Life game. Unfortunately, it's not Half-Life 3. The new project, Half-Life: Alyx, is a VR-exclusive endeavor that packs a full singleplayer-driven campaign that takes place between Half-Life 1 and 2. You play as Alyx Vance in immersive, real-time VR FPS chaos--Valve built the game from the ground up for VR, and it supports motion tracking, multiple inputs, and allows for realistic interactions like dodging enemy attacks, scouring the environment for ammo and gear, and leaning around corners (to name a few).
But what about everyone who doesn't have a VR headset? Valve apparently has you covered.
In a recent interview with The Verge, Valve's David Speyrer confirmed Half-Life will continue after Alyx's VR romp.
When asked "Does this mark a full return to the series? Should we expect more?", Spreyrer replied:
"Yes. It's probably no surprise that many people at Valve have been wanting to get back to the Half-Life universe for a long time, and this experience has only reinforced that.
"In the process of creating Half-Life: Alyx, we've had to explore new ways to tell stories with these characters and this world, and we've discovered a lot of new gameplay experiences that go beyond what we've been able to do before.
"Of course, we'll have to wait and see how people react to Half-Life: Alyx once it's out, but we'd love to continue pushing forward."
The dev also reinforces Valve's confirmation that Half-Life: Alyx isn't just a small demo-esque experience like The Lab. It's a fully-fledged flagship game built specifically to leverage all of VR's interesting tricks, mechanics, and potential, whether it be technology like head- and motion-tracking, or new rendering methods.
It's not a spin-off, but a mainline part of the Half-Life universe.
As for what's next in the Half-Life world...well...only Valve knows for sure. And they're not about to spill any secrets any time soon.
Half-Life: Alyx will be available March 2020 for $59.99, but all Valve Index owners will get it for free. It'll be compatible with any SteamVR-compatible headset, including Oculus Rift/Quest, HTC Vive headsets, the Valve Index, and even the Windows Mixed Reality HMDs.
Check below for more information:
Half-Life: Alyx is Valve's VR return to the Half-Life series. It's the story of an impossible fight against a vicious alien race known as the Combine, set between the events of Half-Life and Half-Life 2.

Playing as Alyx Vance, you are humanity's only chance for survival. The Combine's control of the planet since the Black Mesa incident has only strengthened as they corral the remaining population in cities. Among them are some of Earth's greatest scientists: you and your father, Dr. Eli Vance.

As founders of a fledgling resistance, you've continued your clandestine scientific activity-performing critical research, and building invaluable tools for the few humans brave enough to defy the Combine.

Every day, you learn more about your enemy, and every day you work toward finding a weakness.

ABOUT GAMEPLAY IN VR:

Valve's return to the Half-Life universe that started it all was built from the ground up for virtual reality. VR was built to enable the gameplay that sits at the heart of Half-Life.

Immerse yourself in deep environmental interactions, puzzle solving, world exploration, and visceral combat.

Lean to aim around a broken wall and under a Barnacle to make an impossible shot. Rummage through shelves to find a healing syringe and some shotgun shells. Manipulate tools to hack alien interfaces. Toss a bottle through a window to distract an enemy. Rip a Headcrab off your face and throw it at a Combine soldier.
Related Tags