Frostbite was a big roadblock for BioWare, was 'very hard to manage'
Ex-BioWare boss reveals how Frostbite both enabled and significantly inhibited BioWare's game development.

Published Nov 20, 2019 6:12 PM CST
|
Updated Tue, Nov 3 2020 11:46 AM CST
DICE's Frostbite engine is like an unwieldy weapon. In the right hands it's tremendously powerful, but for the most part it's heavy and hard to control. The engine is great for shooters, but not so much for the kind of RPGs BioWare likes to make. Now ex-BioWare boss Aaryn Flynn talks about how Frostbite both enabled and inhibited the studio during Dragon Age: Inquisition and Mass Effect: Andromeda's development.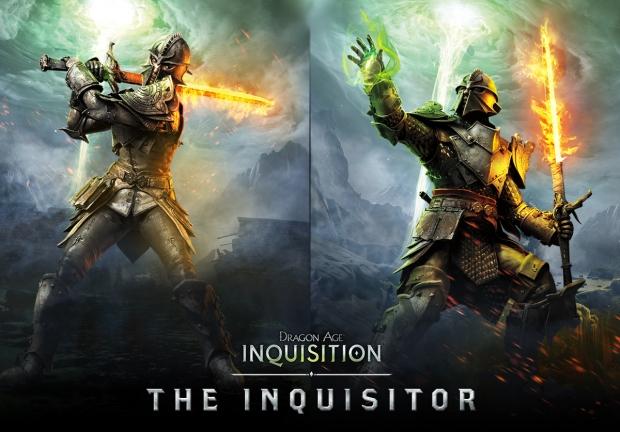 In 2010, BioWare made the decision to switch from its internal Eclipse games engine over to EA's new standardized Frostbite from DICE. Frostbite was complex, potent, and had lots of potential, but it was a thorn in BioWare's side from the start. The engine is extremely powerful and can create some incredible atmospheric effects and physics systems wrapped in high-fidelity graphics. But there was so, so much that was missing from it: Frostbite wasn't built for RPGs, and BioWare had to create a lot of its UI, camera, and basic RPG systems from scratch. With how much work and iteration BioWare had to do on the new engine, it's a miracle that Dragon Age: Inquisition even shipped at all.
Now in a recent talk at Reboot Develop Red, Aaryn Flynn shares what it was like to use Frostbite to make games like Dragon Age: Inquisition and Mass Effect: Andromeda.
"My experience with Frostbite was very much like this: you could do amazing things and go very fast in some elements. But it's very delicate and very hard to manage," Flynn said.
One of the main problems with Frostbite is that there was no tools or systems really in place for BioWare. So they had to do everything from the ground up, and with so many people working on so many systems and trying to figure things out, communication started to break down (this, unfortunately, still plagues BioWare). It was harder and harder to keep everyone on track, especially with more and more people joining the studio.
As communication broke down, the pipelines started backing up and development slowed to a crawl. This meant more and more crunch to figure things out and lots of revamps, work-scrapping, and iteration on both failed and successful systems. There was a lot of trial and error that really gunked up the works.
"We were in fact slowing down," Flynn said. "We couldn't seem to find our footing with the tools in this case."
"It was getting harder and harder to make the content that people wanted. It was harder and harder to move that content through these pipelines and do things. And even though we had more people, we had more teams, more folks, we were slowing down the rate at which we could build and craft these experiences."
Frostbite's difficulty planted the poisonous seed for BioWare's current internal issues. There's reports the studio is endemic with so much stress and anxiety that workers are having mental breakdowns. A lot of these issues stem from the miscommunication that slowly festered throughout the new Frostbite development cycle, leading to lots of crunch as higher-ups cut away key parts of the game and tried to keep the game on-track.
BioWare has still yet to learn how to hold the heavy dual-handed sword that is Frostbite as well as DICE can, but the studio has made lots of headway with three games' worth of experimentation.
First there was the excellent Dragon Age: Inquisition, then the mechanically-solid but lampooned Mass Effect: Andromeda, and Anthem, the fun-yet-terribly-designed live service game.
Frostbite will assuredly be used to make BioWare's future games, lest the team scrap everything they've learned about the engine. As it makes more and more games, each project will tap the accrued knowledge learned by years of iteration.
Dragon Age 4 is currently next on the list, possibly set for a 202 release date, then followed by a new Mass Effect game. Expect these titles to utilize everything BioWare has learned from years of tumultuous crunch, hard-earned systems development, and huge successes with basic things like cameras, animations, and UI displays.
Related Tags