This star moving at hyperdrive-speeds was spat out from our black hole
The black hole at the center of our galaxy spat out a star at an unprecedented speed.

Published Wed, Nov 13 2019 1:03 AM CST
|
Updated Tue, Nov 3 2020 11:46 AM CST
Astronomers have confirmed that a star was ejected out the supermassive black hole that is located at the heart of our Milky Way galaxy.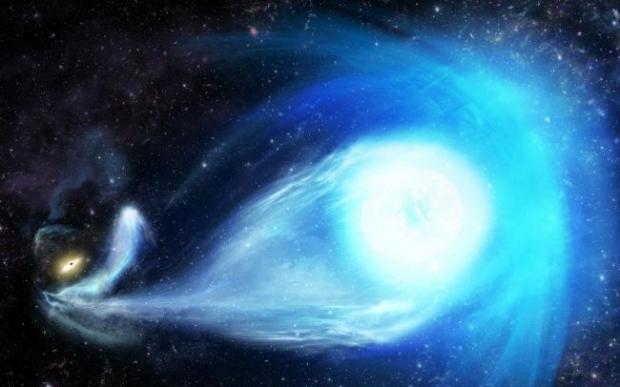 A team of researchers of Carnegie Mellon University's McWilliams Center for Cosmology spotted the star, which is titled S5-HVS1 in a constellation called Grus. When spotted by the team, it was traveling at insane speeds, 10x the speed of most other stars in our galaxy. According to the team, S5-HVS1 was moving at a ridiculous 3.7 million mph after it was ejected out the supermassive black hole at the center of the Milky Way, Sagittarius A*.
The team of researchers was led by Sergey Koposov, who said, "This is super exciting, as we have long suspected that black holes can eject stars with very high velocities. However, we never had an unambiguous association of such a fast star with the galactic center." Douglas Boubert, a researcher at the University of Oxford and a co-author of the study, said: "The velocity of the discovered star is so high that it will inevitably leave the galaxy and never return".
The authors published the discovery in the Royal Astronomical Society journal, which further details what this means for future research. A link to that can be found here.
Related Tags