Atoms in superposition state can successfully measure Earth's gravity
Researchers have devised a new way to measure gravity by noting the differences in atoms in a supposition state.

Published Mon, Nov 11 2019 3:04 AM CST
|
Updated Tue, Nov 3 2020 11:46 AM CST
Researchers have devised a new way to measure gravity, and they have done this by measuring the differences in atoms while they are in a superposition state.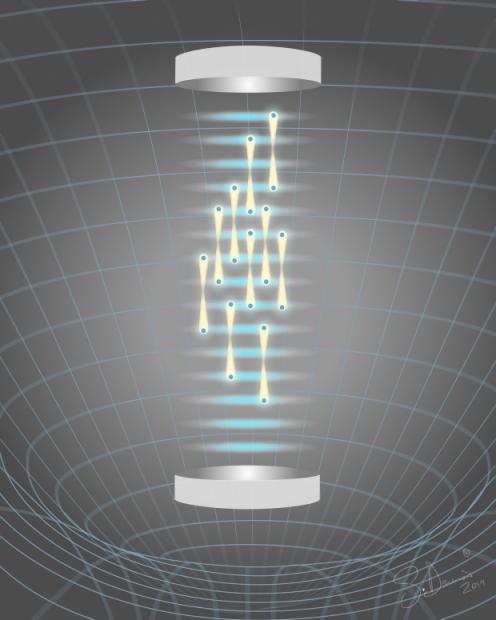 To give a bit of background on this new way of gravity measuring, we must understand the traditional way of measuring gravity. Currently, the standard way of conducting an experiment to measure gravity is to drop objects down tubes that fly past measuring instruments. Unfortunately, with this method, some of the test results get obscured by stray magnet fields.
The team of researchers at the University of California, Berkeley, has managed to create a new way of measuring that doesn't require any objects to be dropped. Instead, researchers released a cloud of cesium atoms into the air of a small chamber; they then used flashing lights to split the atoms into a superposition state.
From there, lasers were used to hold the atoms in fixed positions with one of each of the pairs raised just above the other. Researchers then measured the difference between the duality of atoms, and through this measurement, they were able to determine a brand new way to measure gravity.
Related Tags