Dentist plonks down $1 million for 40 factory-sealed retro games
40 factory-sealed Nintendo games purchased for $1.02 million.

Published Sun, Oct 20 2019 11:11 PM CDT
|
Updated Tue, Nov 3 2020 11:46 AM CST
Eric Naierman has just plonked down a cool $1.02 million on some sticker-sealed classic games, with it being one of the largest single-transaction sales in gaming history.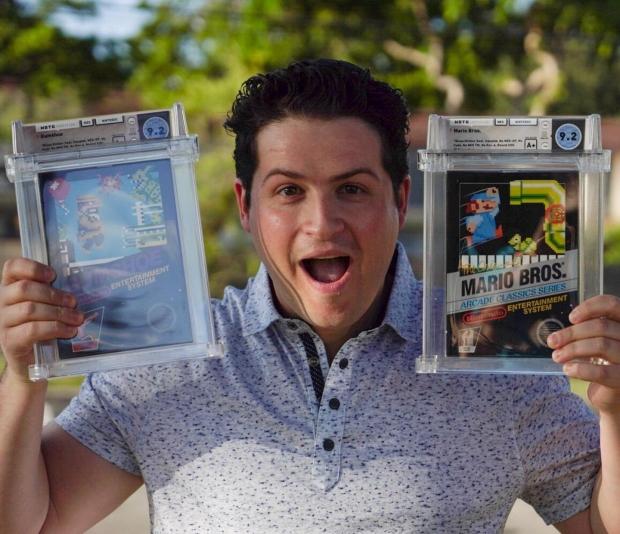 Eric Naierman is a dentist out of South Florida where he flew over to Denver in September to add to his gaming collection. He secured over three dozen of the most-wanted vintage games in the world, spending $1.02 million on it -- this sale is now one of the largest in gaming history.
All of the games that Naierman secured are "black box" and "sticker-sealed" games, meaning they're in absolute perfect condition. Naierman and a small group of partners called the Video Game Club secured a bunch of games for the original NES including sticker-sealed copies of Mario Bros. arcade edition, the two known copies of Gold, and the only copy of Balloon Flight and Gumshoe.
Deniz Kahn, president and chief executive of Wata Games, which grades vintage games evaluated the games that the Video Game Club secured, saying: "These are some of the holy grails and cream of the crop in terms of having this historic value".
Valarie McLeckie, the video game consignment director at Heritage Auctions, said: "It's a classic case of supply and demand. Demand is increasing. More people are becoming interested, and these games are not easy to find in this condition. That's what's driving the market growth at this point. And people get competitive".
You can read the entire (and very interesting) Washington Post story on the deal here.
Related Tags