Xbox Game Pass continues boosting full game sales
Microsoft's Game Pass subscription synergizes perfectly with its engagement model.

Published Sat, Oct 19 2019 11:02 PM CDT
|
Updated Tue, Nov 3 2020 11:46 AM CST
Gamers frequently buy outside the Xbox Game Pass lineup, making it hugely instrumental for Microsoft.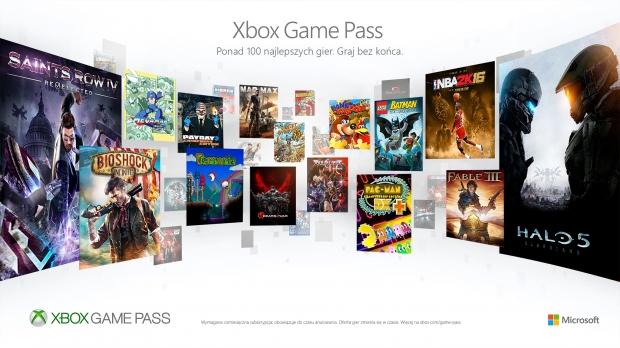 Microsoft's $10 a month all-you-can-play Xbox Game Pass service is one of the most powerful forces in the industry. Not only does it make money from recurring subs every month, but it's actually leading to full game sales on Xbox LIVE. This phenomena was first highlighted by Phil Spencer, who confirmed Game Pass is sparking actual game purchases back in 2018.
Much to Microsoft's delight, Game Pass continues delivering. It's a kind of gateway to specific games that players wouldn't have tried otherwise, and when it turns out the games are good, players actually buy them outright to own them. Speaking at the GamesIndustry.biz Investment Summit, Xbox indie lead Agostino Simonetta said this trend of Game Pass inadvertently leading to game sales is continuing.
"People that join the subscription are way more engaged. They have a lot of free games to play, but actually they're way more engaged outside the subscription. They go out to stores and buy more games than they did before they joined."
"We're seeing a massive spike in certain categories, but generally when a title goes into Game Pass, we see an average of six time increase in usage for all the games in the Xbox Game Pass catalog."
This model is extremely potent for Microsoft, and perfectly meshes with the company's focus on engagement. The Xbox-maker cares most about online engagement, which is facilitated through subscriptions like Xbox LIVE, Game Pass, and soon Project xCloud, and powered by the Xbox Store storefront ecosystem. Xbox LIVE is the glue that holds everything together and connects gamers in online-driven live games, all of which are monetized in key ways and earn a kick-back for Microsoft. Windows 10 is the host for this content that bridges both Xbox consoles and PCs.
All of the services and moving parts are built to synergize and work with, feed into one another. It's a revolving cycle--The Engagement Cycle or what Microsoft call's the Gamer's Journey--and it's a big reason why Microsoft's own first-party games all have online features and microtransactions.
For example, Xbox LIVE Gold is needed to play any Game Pass game online. Microsoft conveniently bundles XBL and Game Pass together in a $15 a month Xbox Game Pass Ultimate subscription. It doesn't end there: XBL Gold often gives discounts on games included with Game Pass to incentivize users to actually buy them.
Game Pass has already had a transformative effect in the industry. Publishers like Ubisoft have launched their own Ubisoft+ service that includes all future first-party Ubi games as well as a ton of classics from big franchises. Sony also molded their PlayStation Now service around Game Pass by adding offline downloads.
Related Tags