AMD Ryzen Threadripper 3990WX: 64C/128T for your next desktop?!
AMD's next-gen Ryzen Threadripper 3960X, 3970X, 3980X, 3990X teased.

Published Fri, Oct 18 2019 8:58 PM CDT
|
Updated Tue, Nov 3 2020 11:46 AM CST
I can't believe we're going to be having a day that seems to be arriving very soon, where we will have 64 cores and 128 threads of CPU power inside of our desktop PCs... thanks to AMD's purported Ryzen Threadripper 3990WX.
We started hearing more concrete details on AMD's new Ryzen Threadripper CPUs in the last few days after months and months of rumors, with 'ghost_morley' on Twitter breaking down the naming schemes of AMD's new Zen 2-based Ryzen Threadripper CPUs. It looks like we can expect the following:
AMD Ryzen Threadripper 3960X - 24C/48T

AMD Ryzen Threadripper 3970X - 32C/64T

AMD Ryzen Threadripper 3980X - 48C/96T

AMD Ryzen Threadripper 3990X - 64C/128T
He did note that the naming schemes for the higher-end SKUs could change, which is something I firmly believe myself anyway which is why I put it in the headline as the 3990WX. He also adds that he expects the TRX40 and the Ryzen Threadripper 3960X and 3970X will launch first.
After that, AMD will reportedly launch the new TRX80/WRX80 with the higher-end Ryzen Threadripper 3980X and 3990WX processors. I just can't wait to have an insane 64C/128T inside of a desktop PC, which has been reserved for AMD's kick-ass new EPYC Rome CPUs in datacenters/AI systems/servers.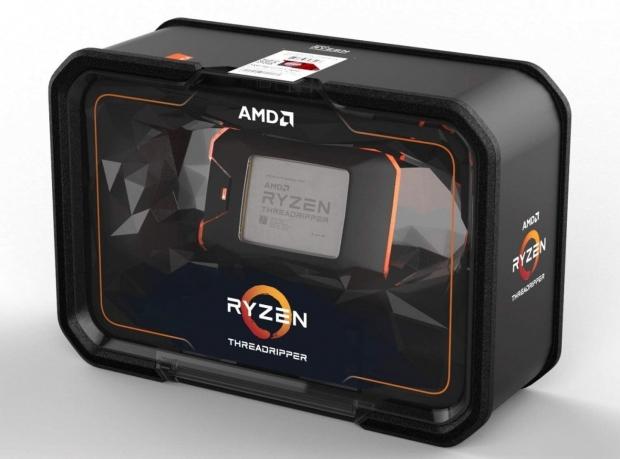 Related Tags