Adobe Photoshop CC for iPad releases in 2019 but missing core features
Adobe Photoshop CC is coming to the iPad, but at the moment it seems its lacking core features.
Published
1 minute & 10 seconds read time
Photoshop will be launching on Apple's iPad by the end of the year, but unfortunately the editing software will be arriving some missing core features.
According to Bloomberg, Adobe will be debuting Photoshop CC without some important features that many editors would deem completely necessary to the program. Scott Belsky, Adobe's Cheif Product Officer has said that that Adobe is working extremely closely with Apple to bring as many of the Photoshop features over, but unfortunately this will take some time to do.
Beta testers of the software have said to Bloomberg that many features such as "filters, the pen tool and custom paintbrush libraries, vector drawing, color spaces, RAW editing, smart objects, layer styles and certain options for mask creation" were missing. One beta tester said "Feature-wise, it feels like a beefed-up cloud-based version of their existing iPad apps and not 'real Photoshop' as advertised." Another tester who declined to be named said "I understand it is based on desktop Photoshop code, but it doesn't feel like it right now."
While at the moment it seems that Photoshop for iPad is quite barebones, I can imagine that after some time both Apple and Adobe will work out a way to get all the features that users want onto the portable device. Especially considering that Adobe prides itself on Photoshop being a professional grade editing software, so I can't really see the company leaving the iPad version dead in the water.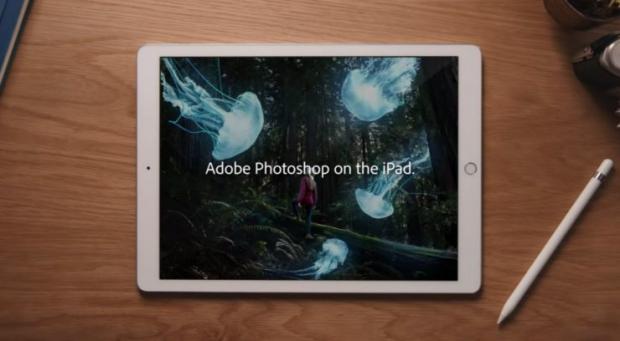 Related Tags