Netflix tease first full Witcher TV show trailer with new short clip
Prepare for the first full trailer release of Netflix's Witcher TV show.

Published Thu, Oct 17 2019 1:29 AM CDT
|
Updated Tue, Nov 3 2020 11:46 AM CST
Netflix has teased the release of the first full trailer for the upcoming Witcher TV series with a short but awesome clip. Are you ready for Geralt?
The above trailer has been slyly released onto the Italian Netflix YouTube channel and while the clip is only 16 seconds long there is definitely some never-before-seen scenes contained within it. Fans will most likely have to pause the video numerous times to catch the scenes, but regardless of the effort to be put in, it worth it for the scenes as they are quite awesome.
At the moment Netflix doesn't have a solid release date on the series, all we know is that its expected to launch sometime in 2019. A recent report has said that Netflix will have a strong presence at the Lucca Comics & Games event, which will have complete panels for the show and also show the first full trailer. This also means that Netflix could drop the full release date for the show in just less than two weeks time, how exciting!
In other news about Netflix's upcoming Witcher TV show, Henry Cavill has said that he "lived and breathed" the Witcher universe, more on that here. If you happened to miss out on the released screenshots for the show, check those out here. Of course if you haven't already seen the official teaser trailer you can catch up on that here.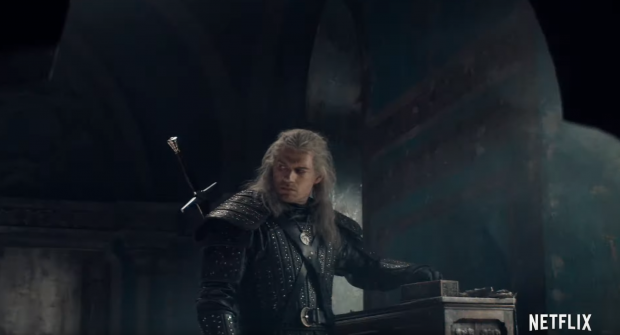 Related Tags