The Witcher 3 shown running on the Nintendo Switch at a locked 30FPS
The Nintendo Switch version of The Witcher 3 has been shown to run at a stable 30FPS.

Published Mon, Oct 14 2019 8:04 AM CDT
|
Updated Tue, Nov 3 2020 11:46 AM CST
Tomorrow the Nintendo Switch will be hit with one of CD Projekt RED's most nostoriously amazing titles, The Witcher 3: Wild Hunt. Just before the games release we have already got a framerate test and it actually looks good!
If you have played The Witcher 3, you understand that the game is small by no means. This raised the question to gamers to how much the game will be down-scaled to run on the Nintendo Switch's hardware. While also in conjunction with that question is 'what framerate will it run at?'
Luckily before the release of the game, we already have some gameplay footage to look at. The above footage has come from Pixelacos Gameplays and it shows The Witcher 3 running on the Nintendo Switch in docked mode at a solid 30FPS. The game looks incredibly down-scaled when compared to its beautiful PC or console counter-parts, but that the expected price to be paid for a large game to go portable. The Witcher 3 on Nintendo Switch will be arriving on the hand-held console tomorrow.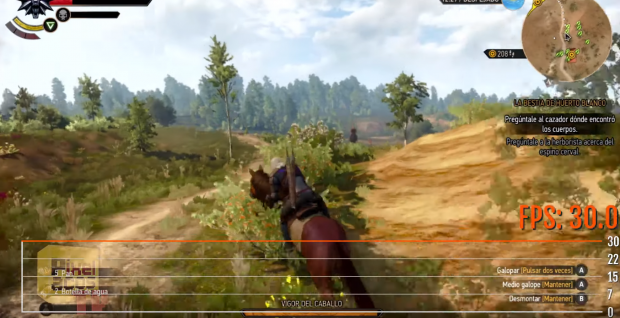 Related Tags