Yep, Epic Games just DELETED Fortnite ahead of Chapter 2
Epic has pretty much deleted Fortnite from the internet.

Published Sun, Oct 13 2019 10:56 PM CDT
|
Updated Tue, Nov 3 2020 11:46 AM CST
In what appears to get a gigantic marketing stunt, Epic Games has literally deleted Fortnite from the internet after the end of their Season 10 'The End' event.
Twitch streamer 'CouRage' was in the middle of a game of Fortnite when it all happened, with a huge asteroid appearing above the map -- which then started flaring up as it entered the atmosphere and then blasted into the planet. This explosion caused a black hole which sucked everything into it, with CouRage capturing the entire event live with his reaction, including goosebumps.
Epic is now live streaming the black hole on the official Fortnite Twitch channel, where at the time of writing there were close to 40,000 people streaming it. Better yet, Epic has a new mystery for its upcoming 'Chapter 2' with a bunch of numbers -- which is giving me Lost vibes.
Interestingly enough, if you type in those numbers (11 146 15 62 Google maps) you'll be directed to the Street View of a crab rave... well now.
Epic Games removed all of the channels on their official Fortnite Discord server, sending gamers into a total frenzy.
I can only imagine what parents are going to be going through today across the world, with tens of millions of people (and especially kids) seeing their favorite game literally disappear in front of their eyes.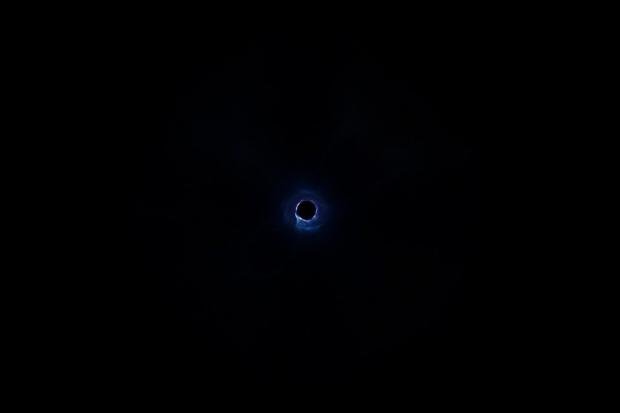 Related Tags