Epic won't ban gamers for political views despite Tencent's stake
Epic promises not to ban Fortnite players for pro-Hong Kong sentiments as Blizzard's fiasco intensifies.

Published Fri, Oct 11 2019 5:33 PM CDT
|
Updated Tue, Nov 3 2020 11:46 AM CST
Epic Games' major competitor Blizzard Entertainment is embroiled in a PR nightmare right now, and Epic is keen on capitalizing on it.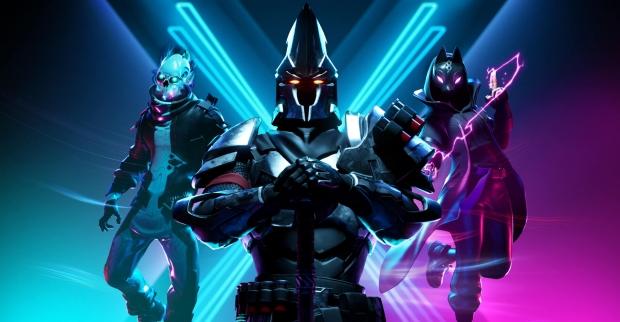 Unlike Blizzard, who banned a Chinese player for empathizing with the Hong Kong protests, Epic Games says it won't censor players' political views. "Epic supports everyone's right to speak freely. Chinese players of Fortnite are free to criticize the US or criticize Epic just as equally as all others," Epic CEO Tim Sweeney said on Twitter.
"Epic doesn't engage in politics or take a position on any political dispute. We've simply said we're a neutral game operator and don't seek to limit what players say. This neutrality applies equally to players on all sides of any disagreement."
This kind of opposite logic also fuels the Epic Games Store. The EGS business model is basically built on doing what Steam won't or refuses to do, eg giving developers 88% of revenues for all games sold on the platform.
Blizzard's move is criticized as kowtowing to the China's Communist Party, which might be valid from a business perspective. Blizzard makes quite a bit of revenue from China, and the mainland has a firm grasp on the gaming world (and many other US industries) and typically earns the most out of any region. However Newzoo predicts the U.S. will beat China with $35.9 billion in gaming revenues in 2019.
Still, China has a piece of gaming's biggest companies, and Epic is no different. Tencent currently has a 40% stake in Epic Games, but Sweeney owns more shares than the Chinese company.
"Epic is a US company and I'm the controlling shareholder. Tencent is an approximately 40% shareholder, and there are many other shareholders including employees and investors."
Tencent has always been a supportive partner of Epic and we're happy with the relationship. In all of our experience they've never been an instigator of US-China tension or a conduit for inappropriate influence on companies they invest in.
The timing of the promises is also opportune for Epic. Blizzard's Overwatch remains one of the biggest competitors of Epic's billion-dollar battle royale sensation Fortnite, and as Blizzard's PR nightmare heats up, Overwatch gamers who leave the game in protest could jump over to Fortnite instead.
Reports say Blizzard will try to distract everyone from the Hong Kong controversy with huge Blizzcon 2019 announcements, which may include Diablo 4 and Overwatch 2.
Related Tags